Gloria Gaynor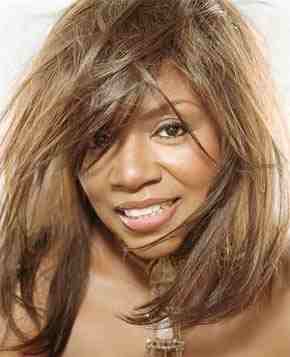 GLORIA GAYNOR - THE QUEEN OF DISCO

ALS DANCEFLOOR-HALLEN noch Discos hießen, als kitschig-glimmende Spiegelkugeln über Tanzparketts rotierten, als Dates am Wochenende noch ein romantisches Saturday Night Fever auslösten, da schoß sie empor ins Universum ewigen Pop-Ruhms. Es war Ende der Siebziger...

"I KNEW, THIS WOULD BE A HIT". Gloria Gaynor war so überzeugt von der Nummer, daß sie ins ultra-hippe Studi 54 in New York marschierte und dem DJ eine Test-Pressung auf den Plattenteller hievte. Der Song war nur als B-Side geplant. Das Echo ist Legende, der Rest der Story Popgeschichte.

DIE TANZVÖLKER aller Nation vereinten sich im Mitsingen und Mitstampfen zur großen Hymne der Disco-Musik: I will Survive, 1978 aufgenommen, ein Jahr später mit dem Grammy für die beste Disco-Single ausgezeichnet, war mehr als ein Hit. Sein Titel wurde für die folgenden Jahrzehnte zum Lebens-Credo der Sängerin Gloria Gaynor.

DIE KRÖNUNG zur Queen of Disco hat die charismatische, stil- und modebewußte Performerin schon Jahre vorher erlebt, als ihre groovenden Tanztitel Honey Bee, Never Can Say Goodbye and Reach Out I'll Be There die Charts stürmten. Eine Ära, in der Gloria - wie nur wenige andere Interpreten - die Disco-Musik in sich verkörperte und weltweit zur Ikone der Tanzkultur wurde.

DAS ÜBERLEBENS-MOTTO ihres Mega-Hits prägt bis heute die Karriere der ehrgeizigen Künstlerin. Unbeirrt von den Ups and Downs des Disco-Genres, entwickelte sie ihren musikalischen Stil, der mittlerweile auch von den Soul- und Gospel-Elementen beinflußt wird. Weitere Hits in den achtziger Jahren, wie das betörende I Am What I Am, waren Etappen ihrer künstlerischen und persönlichen Entwicklung, zu den triumphalen Welt- und Deutschland-Tourneen, aber auch viel beachtete Performances als Model und Buchveröffentlichungen gehörten.

DIE JAHRTAUSEND-WENDEZEIT mit ihrer Lust an kulturellen Revivals läßt einmal mehr die Disco-Musik boomen. Für Gloria Gaynor nur ein weiterer Schritt auf ihrem ganz normalen Survival-Trip. Die erfolgreiche CD-Anthology I Will Survive (Polydor) und publikumsträchtige Filmprojekte lieferten neue Schlagzeilen. Ebenso die Song-Aufnahmen mit der französischen Nationalmannschaft und das aktuelle Album The Answer mit der Supper-Single Rippin' It U. In Amerika, wo ihre gemeinsamen Konzerte mit Whitney Houston, Dionne Warwick oder den Doobie Brothers emphatisch gefeiert wurden, ist sie ohnehin die beliebte Diva of Pop und Great Woman of Style.

DER START in das neue Jahr hätte erfolgreicher nicht sein können. Am 16. Januar 2001 erscheint ihre neue CD "Just Can't Stop Thinkin' About You" ... Zeitgleich laufen die Vorbereitungen für "ihren" Stern, den sie am Disco- Himmel bereits, aber nun auch auf dem "Walk of Fame" in Hollywood erhält. Darüber hinaus krönte VH1 den wohl bekanntesten Song von Gloria Gaynor "I will survive" zum "Greatest Dance Song of all time". Er landete unter den 100 platzierten Songs auf Rang 1.

FANS IN ALLER WELT dürfen wieder gespannt sein auf die spektakulären Live-Shows einer Sängerin, die überlebt hat. Und lebendiger ist denn je...