Hollies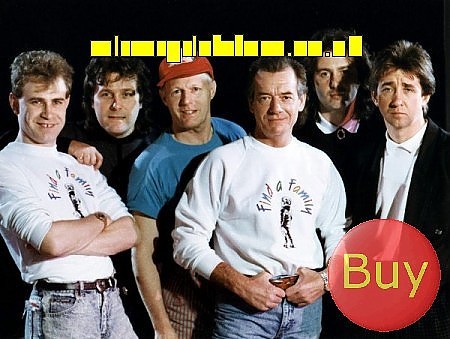 Im Gründungsjahr 1963 waren die Hollies eine von vielen Gruppen in Großbritannien. Sie wurden sehr schnell weltweit bekannt für ihren besonderen Sound. In Großbritannien kamen die Hollies 20 mal in die Top 40. 18 Lieder davon waren unter den Top 10. In den USA durchbrachen sie die Top 40 mit 11 Hits. Der bestnotierteste Hit war Long Cool Woman in A Black Dress und kam auf Platz 2.
Großen Erfolg hatten die Hollies auch in Schweden. Sie landeten 6 Nr. 1 Hits und 23 Titel kamen unter die Top 20.
Anders als die meisten Gruppen aus der Beat-Ära überlebten die Hollies auch die 70er, 80er und 90er Jahre als eine erfolgreiche Band. Ihre Version von Stop In The Name Of Love kam 1983 auf Platz 29 in den USA. 1988 wurde die klassische Ballade He Ain't Heavy, He's My Brother wieder aufgenommen und schnellte auf Platz 1 der britischen Charts.
Zwei der Gründungsmitglieder (Tony Hicks und Bobby Elliott) führen die Hollies auch noch heute durch die 2000er Jahre. Trotz verschiedener Wechsel der Band-Mitglieder in den zurückliegenden Jahren, haben es die Hollies immer wieder verstanden, eine großartige Musik mit dem typischen Hollies-Harmoniegesang zu machen. Meistens klingen die Hollies-Versionen besser als die Originale.
Diese Internetseiten sollen allen Interessierten die Geschichte der Hollies erzählen und einen kleinen Einblick in das Leben ihrer Bandmitglieder geben.
Sie (The Hollies) waren anders als all die anderen Gruppen, die den Beatles nacheiferten ... weil sie die ganze Sache seriös betrieben. Sie arbeiteten hart. Das war ein Vorteil im Vergleich zu vielen anderen Gruppen, die es überall gab und die sich nicht darum kümmerten, ob es was wird oder nicht. Die Hollies kümmerten sich. Das tun sie auch heute noch und das ist der Hauptgrund für ihren phenomenalen Erfolg. Sie sind bemerkenswert diszipliniert. 
Bei den Hollies wird es auch weiterhin personelle Veränderungen geben, aber es ist so, als habe die Gruppe eine eigene Identität, und  jeder von uns erhält sie aufrecht, solange er dabei ist. Mit jedem neuen Mitglied kommt frisches Blut und neue Ideen aber die Gruppe bleibt irgendwie die gleiche.