Kool and the Gang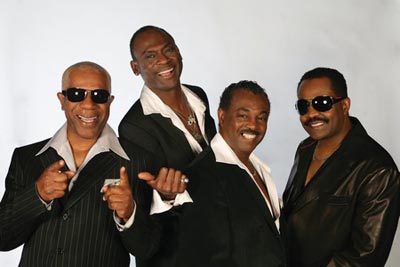 Wer kennt sie nicht? "Ladies Night", "Get Down On It", "Joanna", "Cherish", "Fresh" oder "Celebration". Allesamt Evergreens aus den 70ern und 80ern. Der Zeit, in der Kool & The Gang ihre größten Erfolge feiern.

Das 40-jährige Jubiläum feiern Kool & The Gang 2004 zunächst in Form eines Reload-Albums. Oberangesagte Kollegen und Kolleginnen aus dem Biz finden sich im Bell-Studio ein, um den Originalspuren der Songs eine moderne Note zu verpassen.
Sean Paul, Atomic Kitten, Lil' Kim, Ashanti, Blazin' Squad, Lisa Stansfield, Jimmy Cliff, Jamiroquai, Angie Stone, Youssou N'Dour, Redman, Blackstreet, Natural, Mousse T und Xavier Naidoo gehören zuden prominenten Gratulanten, die das Tribute-Album zu einem echten Ohrenschmaus werden lassen.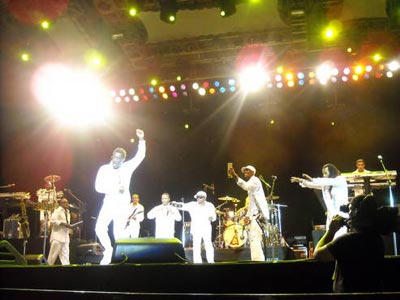 "'The Hits: Reloaded', funktioniert sozusagen als Entree, auf dem mit vielen anderen Künstlern gefeiert wird. Direkt im Anschluss kommt dann das eigentliche Geschenk, 'Still Kool'", kommentiert Robert Bell das Geschehen. 'Direkt im Anschluss' bedeutet in diesem Fall: drei Jahre müssen die Fans darben, bevor "Still Kool" in die Läden kommt. Im Sommer 2007 ist es endlich soweit.

"Unser erklärtes Ziel ist es, herauszufinden und aufzuzeigen, was genau Kool & The Gang als Band ausmacht", erklären die Bandmitglieder. Dieses Vorhaben gelingt jedoch nur bedingt, denn "Still Kool" präsentiert eine zahme bis belanglose Funk-Pop-Melange, die mit der Wucht einstiger Songs wenig gemein hat. Ihren Zenit hat die Gang der Bell-Brüder zwar überschritten. An ihrem Thron im Dance-Olymp rüttelt "Still Kool" jedoch kein bisschen.