Michael Schütz
Abba, Queen und Harry Potter Pop, Rock und Filmmusik auf der Kirchenorg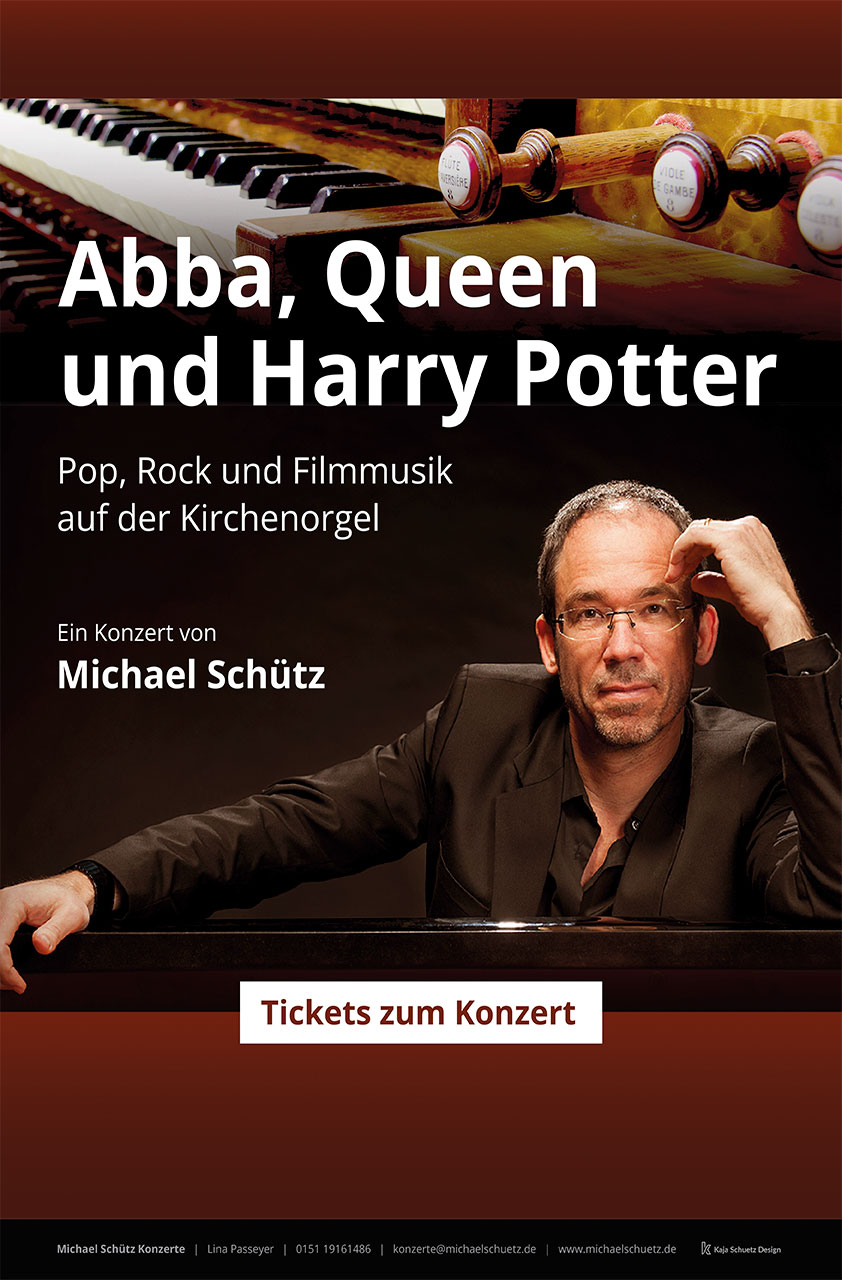 Abba, Queen und Harry Potter Pop, Rock und Filmmusik auf der Kirchenorgel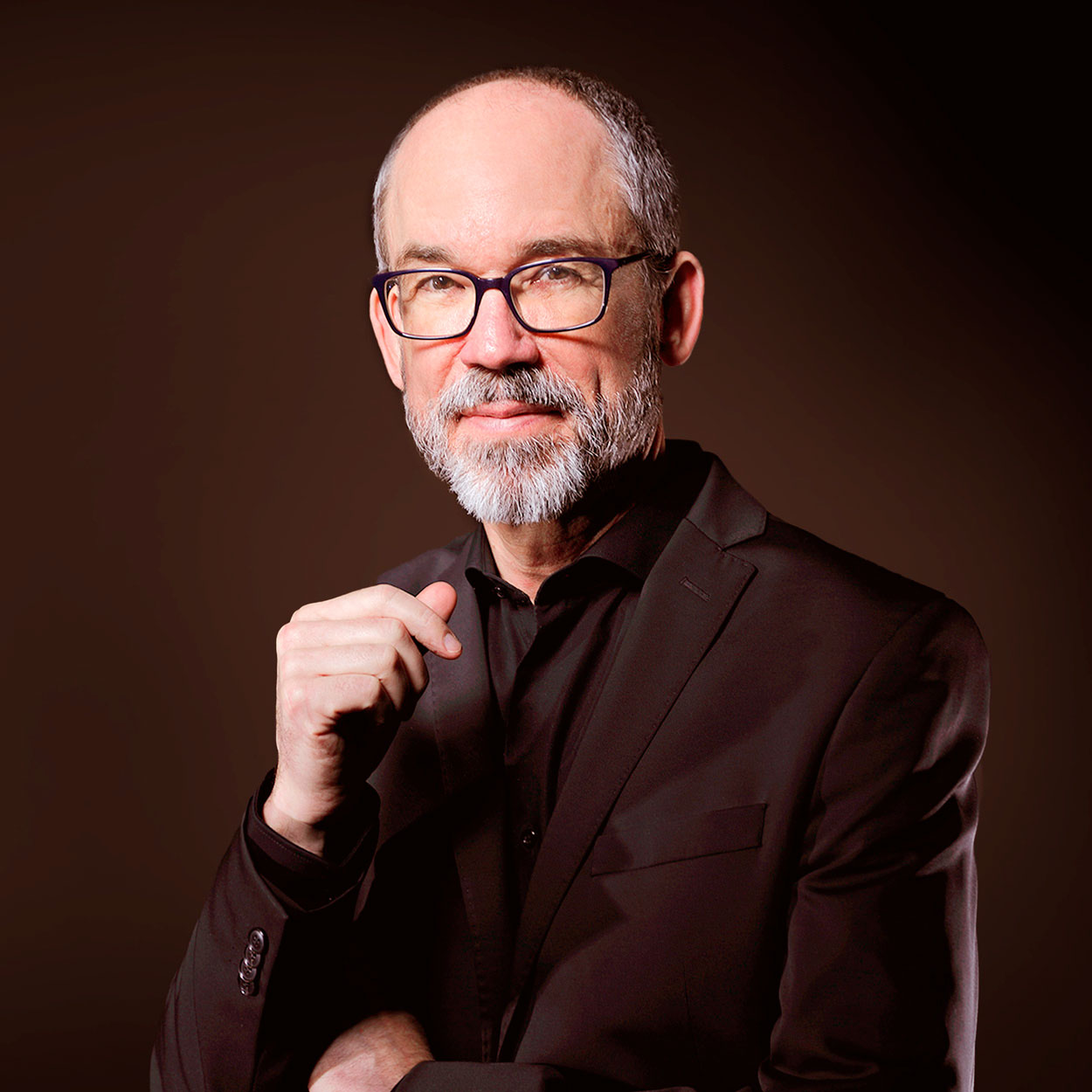 Der majestätische Klang der Orgel in der mystischen Aura einer Kirche steht in spannendem Kontrast zu den Meisterwerken aus Pop, Rock und Filmmusik, wie wir sie bisher gehört haben. Es entsteht eine emotionale Vibration, wenn so unterschiedliche Welten miteinander verschmelzen:
We Are The Champions (Queen) und Dancing Queen (Abba) animieren zum Mitsummen, die Atmosphäre von Harry Potter oder James Bond lässt Helden wieder aufleben.
Beatles, Sting, Piraten der Karibik: Epochale Highlights im Orgelsound. Das Programm ist konzipiert für Jung und Alt, Orgelfreunde und Pop-Begeisterte.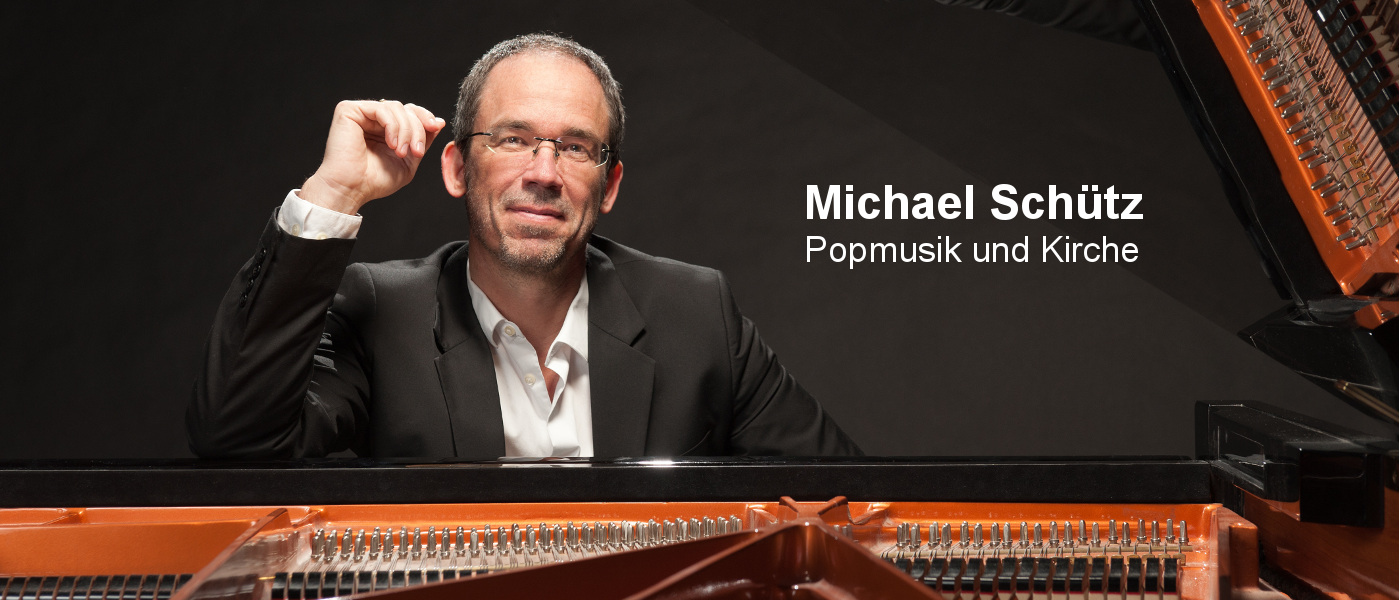 VITA
Michael Schütz, geb. 1963, ist Beauftragter für Popularmusik der Evangelischen Kirche in Berlin-Brandenburg, lehrt Popularmusik an der Universität der Künste Berlin und arbeitet deutschlandweit freiberuflich als Komponist, Musiker und Seminarleiter. Konzerte als Pianist, Organist und Keyboarder in Deutschland, Europa, Israel und den USA (Carnegie Hall New York) sowie TV-Auftritte und Studio-Produktionen führten ihn mit internationalen Künstlern zusammen, darunter Jennifer Rush, Gloria Gaynor, Klaus Doldinger's Passport, The Temptations, Chaka Khan, Deborah Sasson, Umberto Tozzi, Tony Christie, Ingrid Peters, German Brass, Toto Cutugno und die SWR Big Band.
Bei verschiedenen Verlagen publiziert er Kompositionen für Klavier, Orgel, Blechbläser, Chöre, Orchester und Musikgruppen, u. a. in Zusammenarbeit mit Landeskirchen, Institutionen und Verbänden.
Genießen Sie unsere Hörproben...
Weitere Informationen: www.michaelschuetz.de
Wikipedia: https://de.wikipedia.org/wiki/Michael_Schütz_(Kirchenmusiker)
---
Informationen für Veranstalter
Orgel
• 2 oder mehr Manuale und Pedal, Standardkoppeln
• Setzeranlage wünschenswert, aber nicht notwendig
• Spiel- und Registertraktur: mechanisch oder elektrisch wünschenswert, elektropneumatisch möglich
Programmdauer
• 75 min (empfohlen) • 120 min (maximal) • Individuelle Dauer auf Anfrage möglich
Einspielzeit und Einregistrieren
• 2 bis 4 Stunden vor dem Auftritt (abhängig von Programm und Anzahl der Register)
Technikbedarf
• 1 Mikrofon (für Moderationen)
Personalbedarf
• 1 Person (für Abendkasse)
GEMA
• Liste mit allen Urheber- und Verlagsangaben wird nach dem Auftritt zur Verfügung gestellt
Anreise
• nach Gegebenheit am selben Tag oder tags zuvor
• Hotelübernachtung
(EZ), nach Erfordernis
Catering
• Wasser (1 Fl.) • Kaffee (1 halbe Kanne, schwarz)
Booking
Stars & more Roland Radmann 0172 8108998 - Diese E-Mail-Adresse ist vor Spambots geschützt! Zur Anzeige muss JavaScript eingeschaltet sein!