Marica Barrett of Boney M
Eine Weltkarriere…

Marcia Barrett wurde in St. Catherine in Jamaika geboren. Im Alter von dreizehn zog sie mit ihrer alleinerziehenden Mutter nach Großbritannien, wo sie weiter zu Schule ging – auf die "Parkside Secondary School" für Mädchen in Süd London.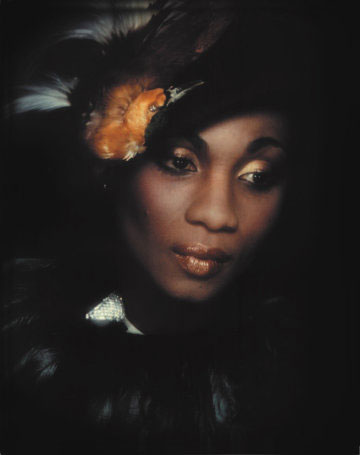 Marcia entdeckte früh ihre Leidenschaft für Tanz und Gesang. Während ihrer Schulzeit bekam sie immer wieder Hauptrollen im Chor oder in Theaterstücken, die in ihrer Schule aufgeführt wurden, z. B. spielte sie die Rolle "MacDuff" in William Shakespeares "MacBeth", was ihr sehr großen Spaß machte.
Zu diesem Zeitpunkt traf sie die Entscheidung ihres Lebens, dass sie andere Menschen unterhalten wollte und von diesem Augenblick an fühlte sie sich aus tiefstem Herzen glücklich.

Ende 1975 hörte Marcia von einer guten Freundin – Dornee Edwards, ebenfalls Sänger und Songwriterin – dass ein Produzent Sängerinnen für ein neues Projekt suchte. Dornee selbst war nicht interessiert, da sie Gospel sang und keine Popmusik. Dieser Produzent war Frank Farian, der Marcia zusammen mit Stefan Klinkhammer in Stefans Wohnung in Saarbrücken castete. Sie sang 4 Songs, begleitet durch Stefan am Klavier. Farian liebte es, Marcia singen zu hören, und entschied sofort, dass sie die Richtige für das Riesenprojekt "Boney M" war.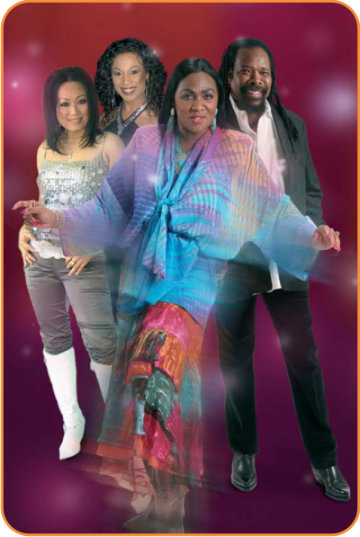 Mit "Boney M" startete Marcia bis heute eine unglaubliche Weltkarriere.
Die Single "Daddy Cool" war 1976 die meistverkaufte Single in Deutschland und stand 12 Wochen an der Spitze der Charts. "Boney M" hatten von 1976 bis 1979 insgesamt acht Nummer-1-Hits in Deutschland. Mit dem 1978 erschienenen Album "Nightflight to Venus" gelang zudem eine Notierung in den US-Charts.

Der Titel "Rivers of Babylon" aus diesem Album war ihr insgesamt größter Hit und stand vier Monate auf # 1 der deutschen Hitliste.

Marcias Stimme sticht bei allen "Boney M" Aufnahmen, die sie in den 3 Jahrzehnten seid 1976 mit riesigem, weltweitem Erfolg als Lead- und Background-Sängerin begleitet hat, heraus. Auch ihre optische Erscheinung war über diese Jahre stets eine Bereicherung für alle Live- als auch TV-Auftritte.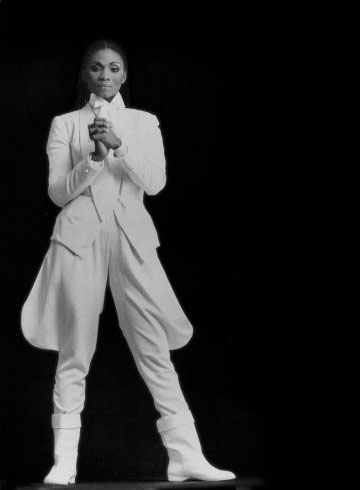 Heute kann sich sie endlich wieder ihrer Aufgabe als Sängerin, Performer, Songwriter und Produzentin widmen. Marcia Barrett ist zurück auf der Bühne, mit einem neuen Team aus erfahrenen, individuellen Künstlern und Musikern, präsentiert eine energiegeladene "Boney M" Show und performt alle Hits wie: "Daddy Cool", "Sunny", "Ma Baker", "Belfast", "Rivers of Babylon", "Brown Girl in the Ring", "Hooray Hooray" u. a. sowie Eigenkompositionen.

Erleben Sie eine Show die das Feeling der Disco-Welle aus den 70er und 80er Jahren zurück bringt und mit Marcia Barrett eine außergewöhnliche und phänomenale Künstlerin.


Preis € 16.000,00 zzgl. MwSt. + Flüge + Hotel + Catering