Donovan Aston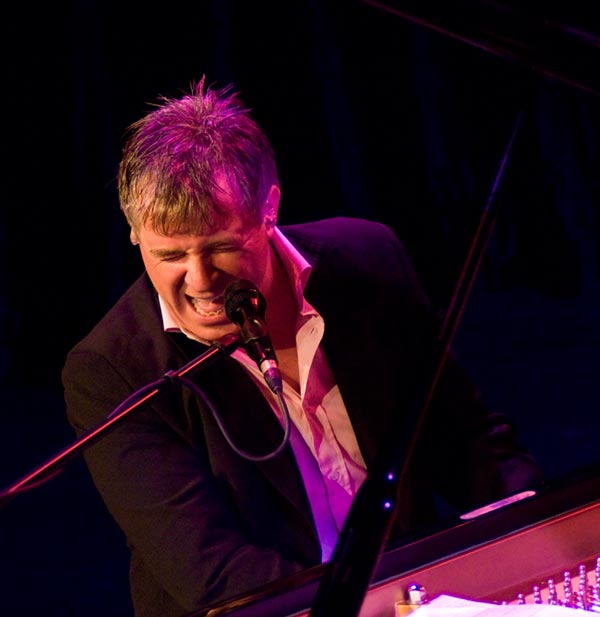 An Evening of Sir Elton John's Greatest Hits  "One Piano - One Voice"
Performed by Donovan Aston
Donovan Aston präsentiert Sir Elton John's Greatest Hits
Rund zwei Stunden lang begeistert Donovan Aston das Publikum mit viel Gefühl in der Stimme und versierten Fingern am Flügel. Der Brite präsentiert Hits aus vier Jahrzehnten von einem der größten Künstler aller Zeiten, Sir Elton John. Er ist genau wie Elton John ein hervorragend ausgebildeter Künstler mit einer ans Original heranreichenden Stimme. Klassiker wie "Rocket Man", "Can you feel the love tonight" , "Your Song" und natürlich "Candle in the Wind" werden immer wieder gespickt mit biografischen Anekdoten und Salzgitter Zeitung Erschienen am: 28.01.13

Eine liebevolle Hommage an Elton John
Lebenstedt Donovan Aston gab den Songs des britischen Ausnahmekünstlers seine persönliche Note. Von Elke Kräwer Donovan Aston präsentierte eine liebevolle Hommage an Elton John.
Foto: Elke Kräwer
Mit dem ersten Top-Ten-Hit von Elton John in England und den USA, "Your Song", begann Donovan Aston Samstag sein Konzert in der Kulturscheune. Zwei Stunden begeisterte er die über 250 Zuschauer mit vier Jahrzehnten musikalischer Geschichte des britischen Ausnahmekünstlers. "An Evening for Sir Elton John's Greatest Hits" war eine großartige Veranstaltung.

Von Anfang an überraschte Aston. Es gab kein schrilles Outfit, keine überdimensionierten Sonnenbrillen. Aston versuchte erst gar nicht, so zu klingen, wie sein musikalischer Held. Mit seinem Gefühl für Musik, dem großen Können am Flügel und seiner klaren Stimme gab er den Elton-John-Songs seine persönliche Note. Statt dem Versuch einer Kopie präsentierte Aston eine Hommage an den großartigen Sänger.

Mit Elton John hat sich Aston an einen der ganz Großen herangewagt. Mit mehr als 500 Millionen verkauften Alben und 300 Millionen Singles ist Elton John zweifelsohne ein Superstar. Er ist Grammy-Gewinner, hat sogar einen Oscar bekommen und wurde von der Queen für seine musikalischen Verdienste geadelt. All das ist Aston natürlich bekannt. Zu vielen der Songs konnte der Wahl-Kaiserslauterer eine Geschichte oder eine Anekdote erzählen. "I'm still standing" beispielsweise stamme aus einer Zeit, als es bei John einmal nicht so erfolgreich gelaufen sei. Über den mit einem Oscar prämierten Musical-Erfolg "Can you feel the Love tonight" aus dem Disney-Film "König der Löwen" freuten sich die begeisterten Zuhörer genauso wie über die etwas rockigeren Töne.

Aston spielte "Rocket Man" und "Crocodile Rock" und brauchte nicht lange, um das Publikum zum Mitmachen zu bewegen. Und auch "Daniel", den Song für den Bruder, den Elton John nie hatte, kam bei den Salzgitteranern richtig gut an. Wenn es an diesem Abend etwas zu kritisieren gab, dann nur, dass so wenige in den Genuss der Musik von Donovan Aston gekommen waren.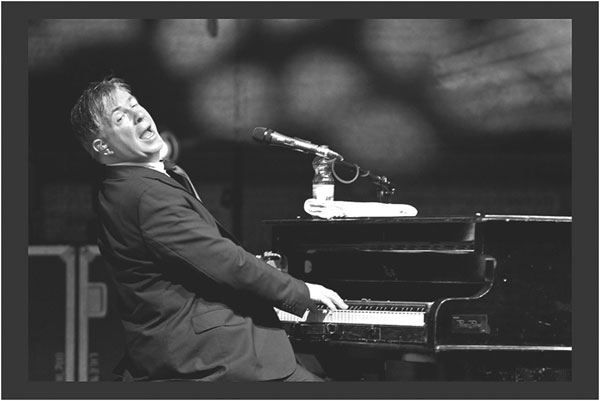 Für die Zugabe hatte sich Aston Elton Johns wohl größten Erfolg ausgesucht. Das 1973 ursprünglich für Marilyn Monroe geschriebene Stück "Candle in the Wind" wurde 1997 anlässlich des Todes von Prinzessin Diana umgetextet. Damit wurde es zu einem Mega-Erfolg und zur meistverkauften Single aller Zeiten. Das Publikum genoss dieses wunderschöne Stück und honorierte den Abend mit viel Applaus. Das Konzert war für den Fachdienst Kultur der gehoffte Erfolg, bleibt zu hoffen, dass dies nicht Astons letzter Besuch in Salzgitter war.

Hintergrundinformationen.

Es wird ein ganz besonderer Abend, nur bestritten mit den Elementen Stimme und Klavier. Dabei wird es aber nie eintönig, der Abend überzeugt in seiner Gesamtheit.

Konzertgage 2 x 45 Min. : Festgage
Oder prozentuale Einnahmeverteilung bei Zahlung eines Garantiebetrages

Weitere Programme von Donovan Aston :
GENESIS, Phil Collins
The Piano Man (gemischtes Programm )
The Beatles Story
Konditionen/ Termine
Exclusiv : Stars & more