Andreas Nagel
Neu Exclusiv bei Stars & more
Andreas Nagel
"Merci Chérie - Merci Udo"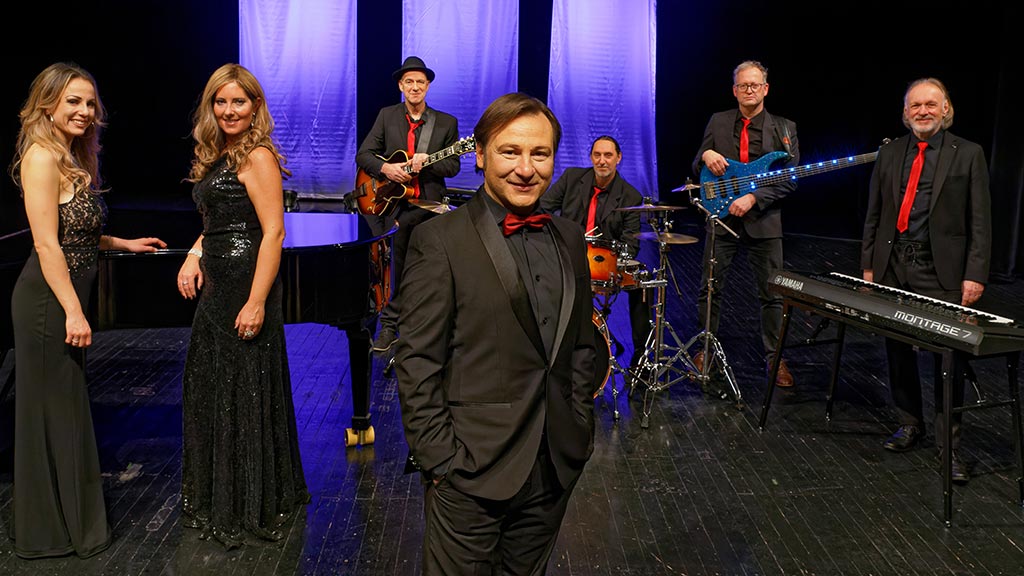 In seinem Bühnenprogramm singt und spielt Andreas Nagel die weltbekannten Lieder von Udo Jürgens. Das Programm "Merci Chérie, Merci Udo" gibt Einblicke in das unglaubliche Schaffen des unerreichten Udo Jürgens.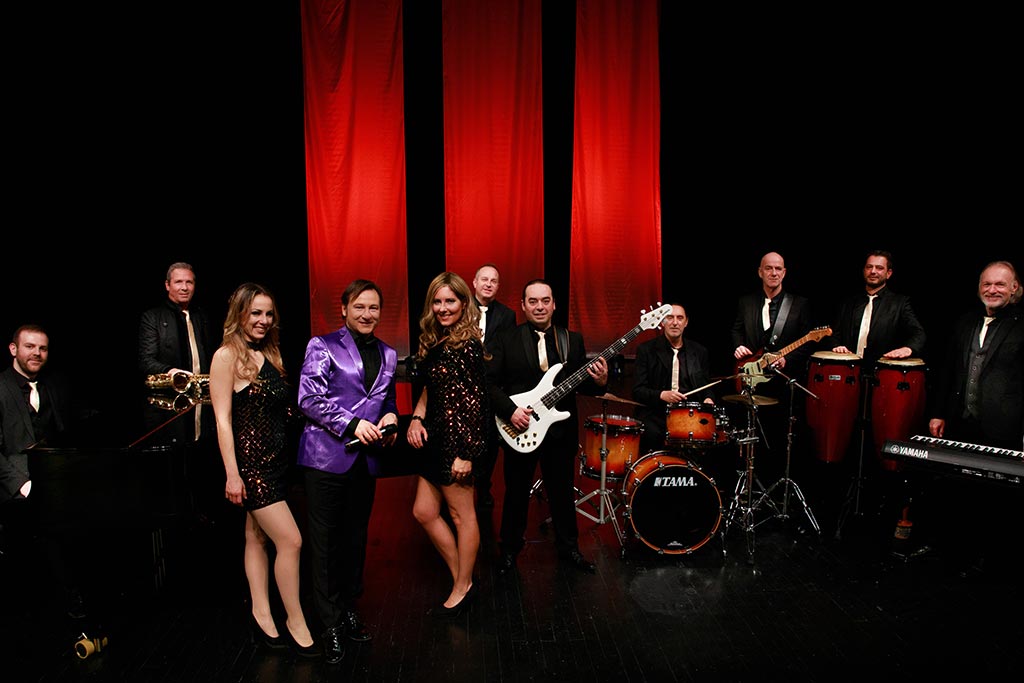 Andreas Nagel verneigt sich mit der Show musikalisch vor dem Lebenswerk des großen Entertainers. Dabei werden die Zuschauer von ihm, einem Bläsersatz*, einer faszinierenden Rhythmus-Gruppe und charmanten Background-Sängerinnen* in eine musikalische Welt mit denwunderschönen und weltbekannten Liedern entführt. Quartett bis 12-Mann Orchester
*nach Besetzung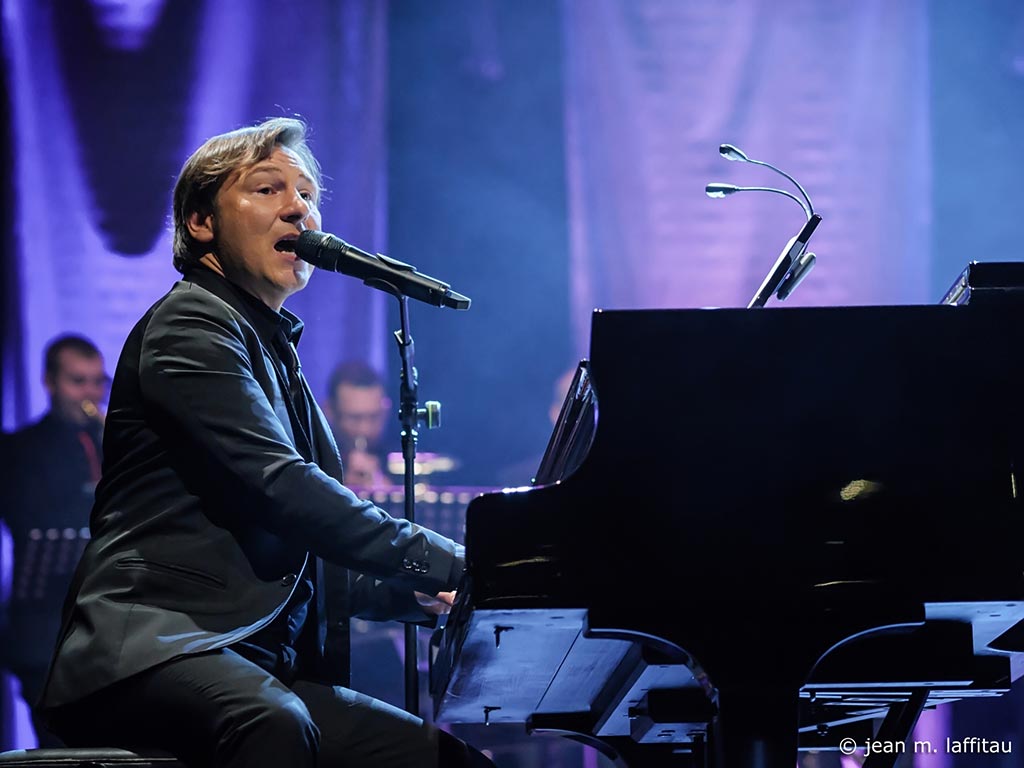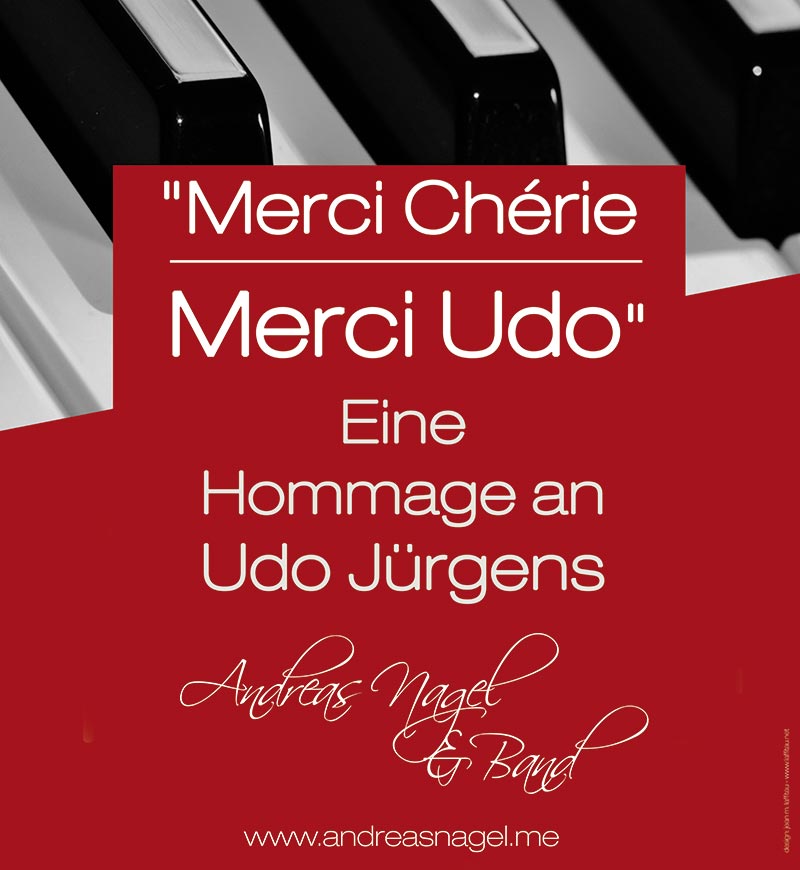 Download Plakat DIN A1 - PDF/X3 - 2mm Beschnitt
Download Booklet Andreas Nagel...
---
Andreas Nagel
"Giganten der Popmusik"
"HOMMAGE AN DIE GIGANTEN DER POPMUSIK"
Andreas Nagels große Musikshow ist eine Hommage an die Giganten der Popmusik. Songs von Größen wie Tom Jones, Elvis Presley, den Drifters, Lou Rawls und vielen mehr lassen auf eindrucksvolle Weise die Herzen von Musikliebhabern höher schlagen. Vierstimmiger Bläsersatz*, eine faszinierende Rhythmus-Gruppe, charmante Sängerinnen, Tanzeinlagen* ...
Zwei Stunden voller Gefühl, Rhythmus und Leidenschaft. Andreas Nagel und eine groovige Begleitband entführen Sie auf musikalisch und optisch höchstem Niveau in die
großen Clubs und Konzertsäle Großbritanniens und der USA.
Und das sagt das Publikum:
"Einfach toll!"... "Danke für diesen schönen Abend mit Las Vegas Flair." ..."Tolle Show!"...
"Das war der Hammer!"... "Einfach eine Wahnsinns-Show!"... "Thank you for the music!" ...
"Rundum ein Super Konzert!" ... "Einfach spitzenmäßig!!!" .. To be continued!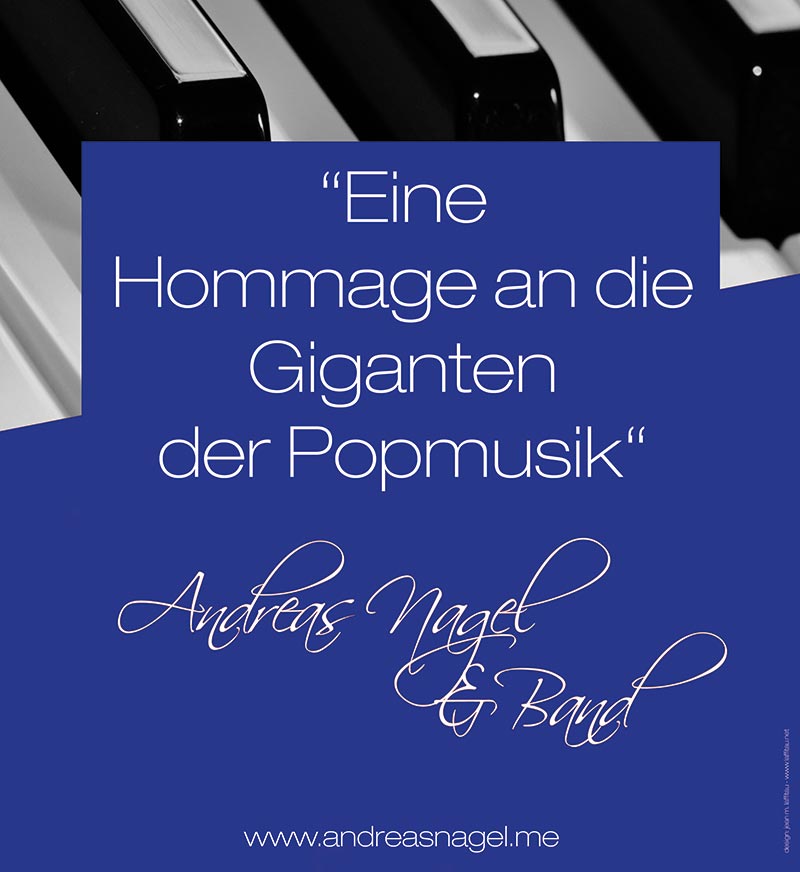 Download Plakat DIN A1 - PDF/X3 - 2mm Beschnitt


Booking über:
stars & more / Roland Radmann
Gala- Konzertveranstaltungen national und international
Mail:

Diese E-Mail-Adresse ist vor Spambots geschützt! Zur Anzeige muss JavaScript eingeschaltet sein!