ONE NIGHT WITH ABBA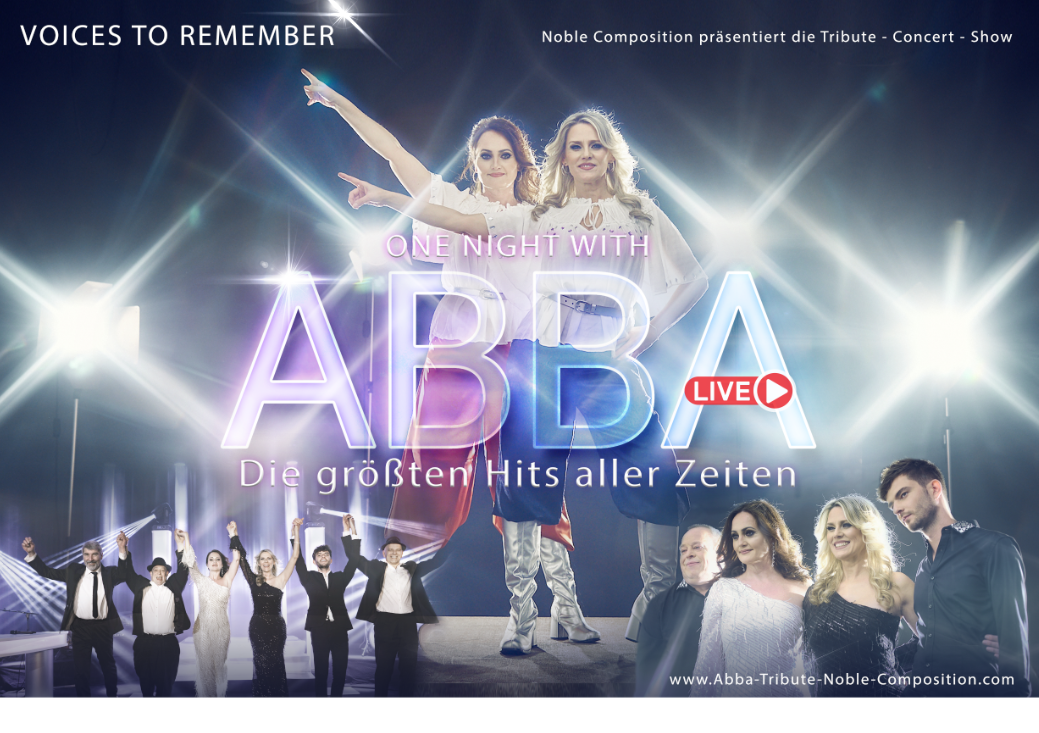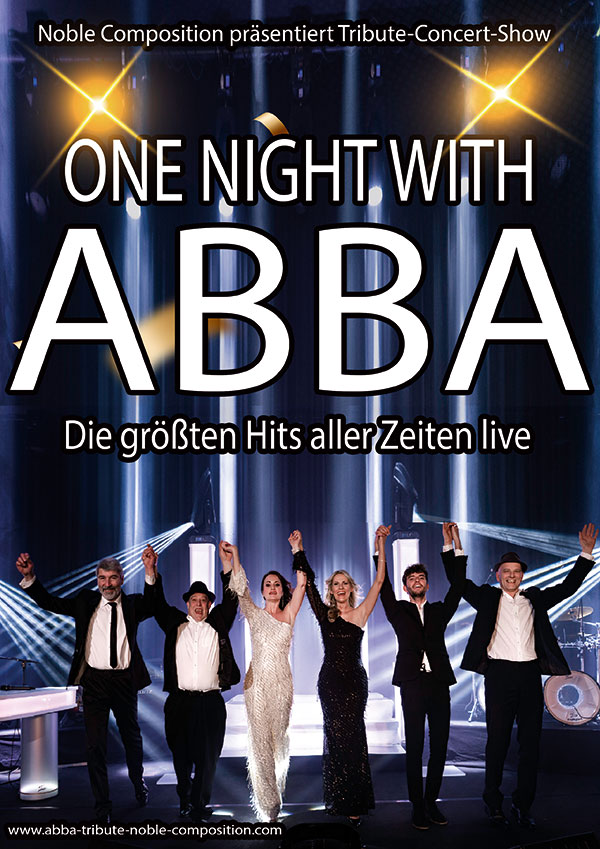 Wir lieben und leben die Musik von ABBA! Genau das ist der Grund, warum wir uns diesen musikalischen Wunsch erfüllt haben.
Der Name "NOBLE COMPOSITION" steht für eine Band aus professionellen Live- und Studiomusikern der nationalen und internationalen ELITE.
Im Mittelpunkt der ABBA Tribute Show stehen die Sängerinnen Linda und Simone. Mit ihrer unverwechselbaren Gesangsperformance sind sie DAS HIGHLIGHT und ein Klangerlebnis für jedes Publikum.
"NOBLE COMPOSITION" garantiert höchstes Niveau!
Unsere Referenzen sprechen für sich.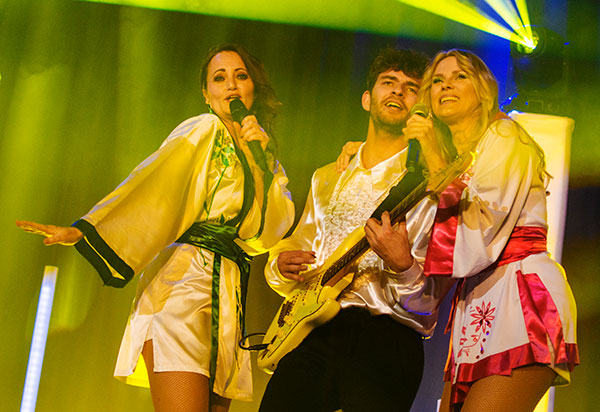 Profitieren Sie von unseren Erfahrungen, die wir in unzähligen Fernseh-Shows, Gala-Veranstungen, Produktionen und Konzerten sammeln durften. "Noble Composition" garantiert Qualität auf höchstem Niveau.
"VOICES TO REMEMBER" - "
"One Night with ABBA"... Ein Case voller Faszination!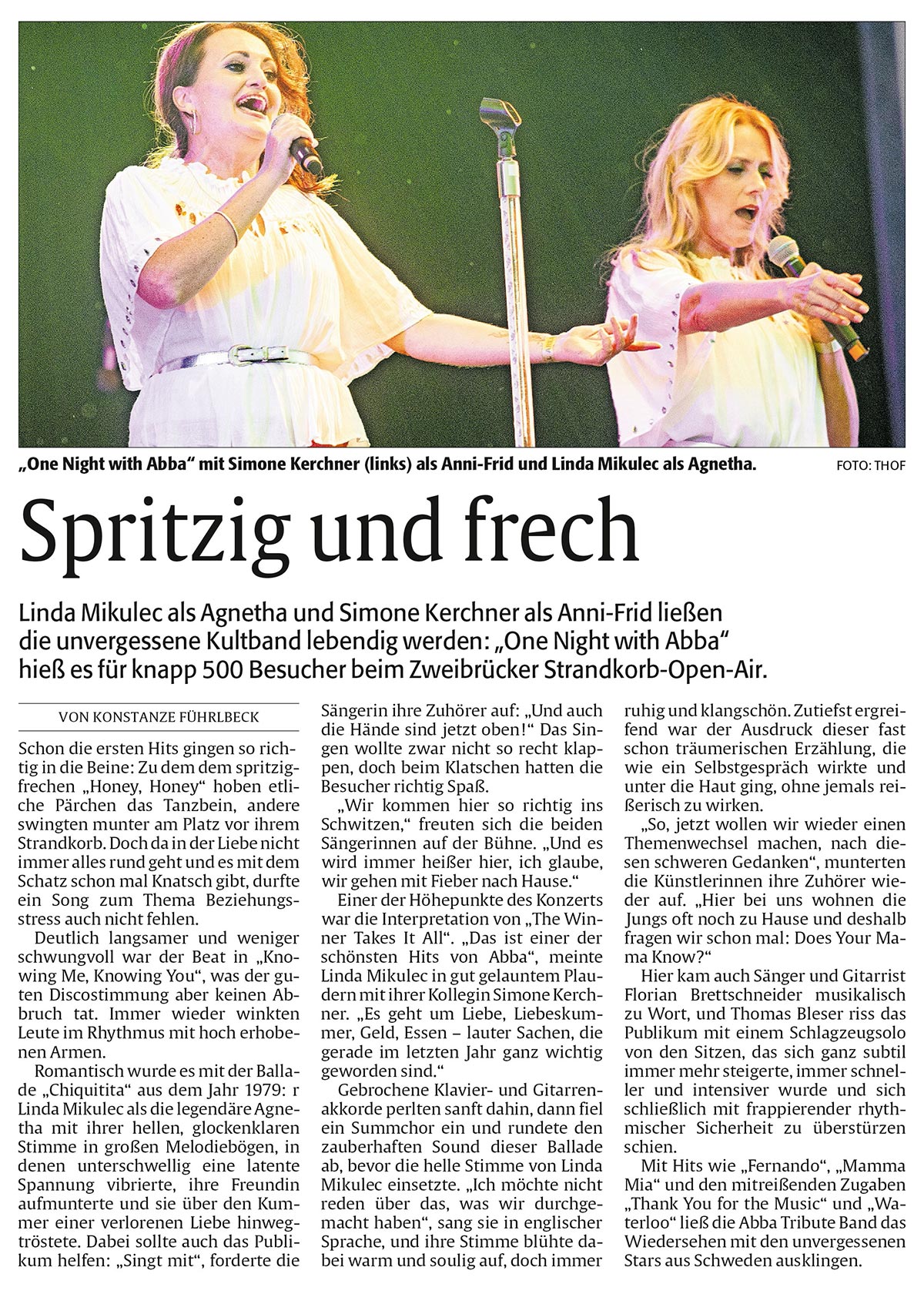 Download Pressebericht als PDF ....
Grundbesetzung Band / 6 Künstler


Buchbar für:
• Konzerte 2 x 60 Minute / 1 x 120 Minuten
• Gala-Veranstaltungen individuell bis 120 Minuten
• erweiterbar plus Saxofonist
• zusätzlich erweiterbar Trompeter