Loona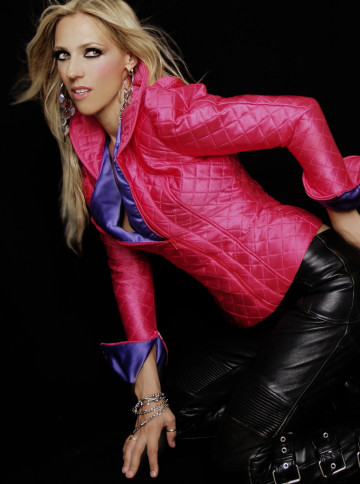 Die Geschichte beginnt Anfang der 90er Jahre, als das junge Mädchen Marie-José van der Kolk aus der malerischen niederländischen Kleinstadt Ijmuiden auszog, um die Welt zu erobern. "Die Welt" war damals allerdings lediglich ein Sommer-Ferienjob auf der Insel Mallorca. Niemand, am wenigsten Marie selbst, konnte ahnen, dass damit das erste Kapitel einer musikalischen Weltkarriere geschrieben wurde.
Doch zunächst ging es nach dem Sommer zurück in die Heimat, wo die freizeitliche Begeisterung für Tanz, Theater und Dance-Musik in eine berufliche Ausbildung umgewandelt wurde: Marie begann eine professionelle Tanz- und Theaterausbildung.
In den folgenden Sommern kehrte sie immer wieder nach Mallorca zurück. Mittlerweile hatte sie den DJ und Musikproduzenten Sammy kennengelernt und so trafen sie sich immer öfter, um an gemeinsamen musikalischen Ideen zu arbeiten.
Die ersten Ergebnisse konnten sich sehen bzw. hören lassen: Noch eher im klassischen Dance- und Technobereich angesiedelt, konnten die beiden jungen Künstler immer mehr Menschen mit ihrer Musik begeistern. Zwischen 1995 und 1998 feierte das Duo als DJ Sammy featuring Carisma mit Songs wie "Life Is Just A Game", "You´re My Angel", "Prince Of Love", "Golden Child" und "Magic Moment" schon erste Charterfolge.
Der erste wirklich große `Magic Moment` folgte dann 1998 mit einem musikalischen Richtungswandel, mehr in die Richtung Dance-Pop. Unter neuem Namen - LOONA - und mit dem Titel "Bailando" gelang der große Durchbruch: Acht Wochen Nummer Eins in Deutschland, Nummer 1 in der Schweiz, Nummer 3 in Österreich. Gold, Platin und Doppelplatin-Auszeichnungen folgten. Als Krönung wurde das Duo in Deutschland für "Bailando" mit dem ECHO in der Kategorie "Beste Dance Single" ausgezeichnet.


Auch die zweite Single, "Hijo de la luna" (stammt originär von der spanischen Band Mecano aus dem Jahre 1984), erreichte die Nummer 1 in Deutschland und verkaufte sich unglaubliche 1,5 Millionen Mal und wurde mit Platin und Gold ausgezeichnet. Die imposante Ballade wurde mit dem Orquestra de la Luna, einem 40-köpfigen Ensemble der besten Musiker Deutschlands, eingespielt. Der Titel wurde zur erfolgreichsten Spanisch gesungenen Single aller Zeiten in den deutschen Charts.
Aus dem Erfolgsalbum "Lunita" folgte mit "Donde Vas" noch eine weitere Single, die LOONAs Stammplatz in den Charts manifestierte.

Nur ein Jahr später spielte das Schicksal die nächste `Magic Moment` - Karte aus: "Mamboleo" wurde 1999 als erste Single vom neuen Album "Entre dos aguas" veröffentlicht, erreichte die Top 3 der deutschen Charts und wurde vergoldet. Für diese Single wurde LOONA mit dem zweitem Echo ausgezeichnet, wieder in der Kategorie "Beste Dance Single".

"Latino Lover", "Baila Mi Ritmo", "Viva El Amor" und "Rhythm Of The Night" sind weitere unvergessene Hits von LOONA. Insgesamt wurden über 10 Millionen Tonträger weltweit verkauft! Durch Auftritte in den USA, Asien, Australien, Südafrika und Europa erreichte LOONA Top 10-Platzierungen in diversen Ländern der Welt.

Im Jahr 2002 ging es musikalisch wieder zurück zu den Dance-Wurzeln. Die Erfolgskurve schnellte dadurch weiter steil nach oben: Unter dem Projektnamen DJ Sammy feat. LOONA erreichte das Duo mit dem Titel "Boys Of Summer" die Nummer 1 – Position in England, Südafrika und Australien. In ganz Europa war der Song in den Top 10 zu finden, sogar in den USA wurden die Top 20 geentert. Die Nachfolge-Single "Sunlight" erreichte in allen genannten Ländern Top 10 – Status.
Der weltweite Erfolg ermöglichte Marie und Sammy in den Jahren 2002 und 2003 Tourneen in der ganzen Welt. In Australien machten sie die bekannte "Rumba-Tour" mit und tourten zusammen mit Bon Jovi, Pink und den Sugababes von Perth nach Brisbane, Adelaide, der Goldcoast, Sydney und Melbourne. Quer durch Australien, quer durch die Welt!

Nachdem Marie vor fünf Jahren ihre über alles geliebte Mutter verlor, hatte dieses Erlebnis auch massiven Einfluss auf die Auswahl der Titel des bisher letzten Albums "Wind Of Time", das 2005 veröffentlicht wurde. Es handelte sich hier um eine Sammlung der schönsten Balladen wie "Where Do You Go My Lovely", "Streets Of London", "Blowin´In The Wind" und der ersten Single "Tears In Heaven". Unvergessen bis heute, wie emotional sie den Clapton-Klassiker bei "The Dome" präsentierte, damals hochschwanger mit ihrer heute drei Jahre alten Tochter Saphira.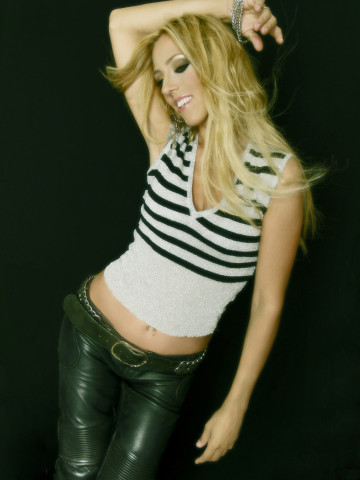 Marie hat die Babypause nun endgültig beendet und startet nun, 10 Jahre nach dem grandiosen ersten LOONA-Erfolg von "Bailando", mit neuer Single und neuem Album in das Jubiläumsjahr. Beruflich und privat mittlerweile von Sammy getrennt, veröffentlichte sie unter dem Erfolgsnamen LOONA am 18. Juli den Titel "Por La Noche". Geschrieben und produziert wurde dieser extrem hitverdächtige Song vom Team der Erfolgsgruppe Marquess, die mit "Vayamos Companeros" im letzten Jahr für den Sommerhit ´07 sorgten.

Das neue Album "Moonrise" wird am 10. Oktober veröffentlicht. Neben der Chartsingle "Por la noche" und brandneuen Versionen der Hitsingles "Bailando", "Mamboleo" und "Hijo de la luna" werden ausschließlich neue Songs vertreten sein.