The Rubettes
feat. Bill Hurd"

Mit ihrem Hit "Sugar Baby Love", erlangten "The Rubettes" erstmals weltweiten Erfolg.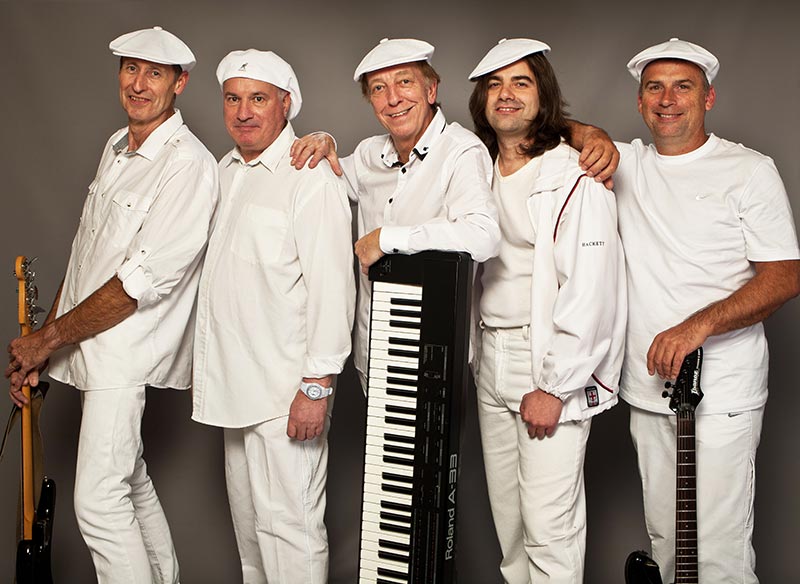 Weitere Welterfolge ließen nicht lange auf sich warten. Internationale Hits wie "Juke Box Jive", "Tonight", "I Can Do It", "Foe Dee Oh Dee" und viele mehr, trugen zu ihrer wachsenden Bekanntheit bei. Auch Paul Da Vincis Soloprojekte trugen reichlich Früchte, denn Songs wie "You're Baby Ain't You're Baby Anymore", "If You Get Hurt" und "It Hurts To Be In Love" sind ebenfalls millionenfach verkauft worden.
1982 formierten sich die Rubettes neu und konnten dabei aufreichliche Erfahrung aus den vergangenen Jahren
zurückgreifen um ihren Ru, eine der besten Bands der 70er Glam Rock Ära zu sein, gerecht zu werden. Nicht
zuletzt durch die unverkennbar erstaunliche Stimme eines Paul da Vinci wurden "The Rubettes feat. Bill Hurd"
wieder zu einer Band der Superlative