Sarah Brightman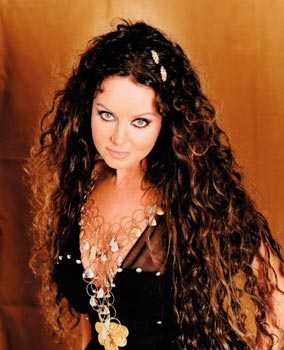 Sarah Brightman sang mit Andrea Bocelli 1996 das Duett "Time to Say Goodbye" das sich danach zum Hit entwickelte. Am 25. August 2007 trat Brightman im Rahmen der Eröffnungsfeier der Leichtathletik-Weltmeisterschaft 2007 in Ōsaka in Japan mit ihrem neuen Lied "Running" auf.

Ihr neues Album "Symphony" ist im Frühjahr 2008 erschienen, darauf ist mit "I will be with you" ein Duett mit KISS-Sänger Paul Stanley zu hören, der ebenfalls 1999 im Phantom der Oper sang.

Der Titelsong "Symphony" ist eine Coverversion des Songs "Symphonie" der deutschen Band Silbermond.

Sie spielt eine Hauptrolle im 2008 erschienenen Rock-Opern-Film Repo! The Genetic Opera von Darren Lynn Bousman.

Bei der Eröffnungsfeier der Olympischen Spiele in Peking 2008 durfte sie mit dem chinesischen Popstar Liu Huan zusammen die Olympia-Hymne singen.