The Rosevalley Sisters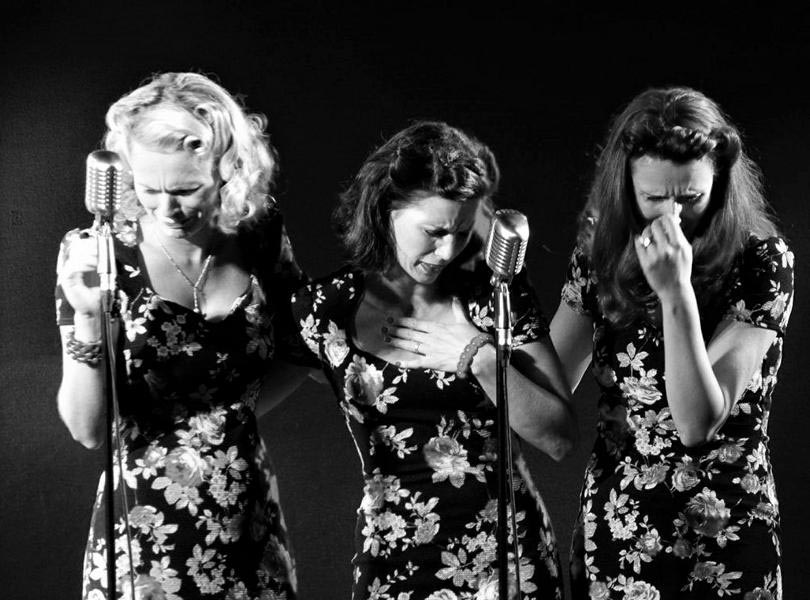 Die Sisters widmen sich mit voller Hingabe dem Harmoniegesang der 30er und 40er Jahre. Mit ihrem ausgefeilten dreistimmigen Gesang und ihrer charmanten Bühnenshow, versetzen die sympathischen Mädels ihr Publikum nicht nur akustisch, sondern auch optisch zurück in die Ära der Swingmusik.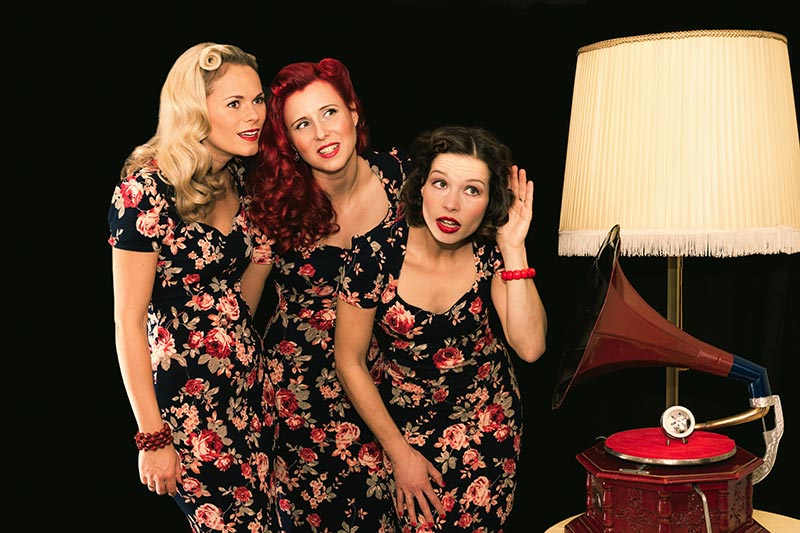 Auf ihrer Reise durch die Zeit begegnen den Sängerinnen und ihren Zuhörern nicht nur bekannte Hits aus längst vergangenen Tagen wie "Bei mir bist du scheen" oder "In the mood", sondern auch einige moderne Songs. Diese werden von den Sisters kurzerhand in ein beschwingtes Gewand gepackt und überzeugend im Close Harmony Stil interpretiert.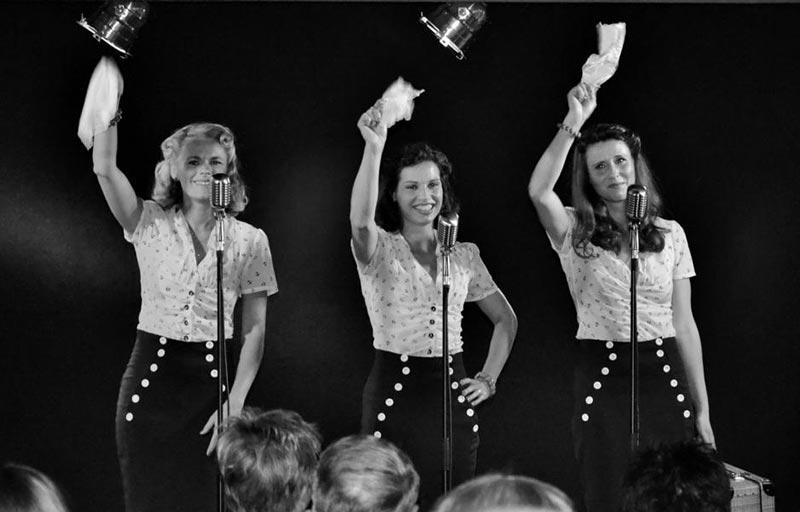 Kommen Sie mit auf eine musikalische Zeitreise und lassen Sie sich von der Lebensfreude des Trios anstecken!


---
Unser Repertoire


Im Stil der Andrews Sisters:
Bei mir bist du scheen
Boogie Woogie bugle boy
Chattanooga Choo Choo
Don't sit under the apple tree
Hold tight, want some seafood mama
In the mood
Lullaby of broadway
Rum and Coca-Cola
Say si si
Shoo shoo baby
Sing, Sing , Sing
Tico tico
Beer barrel polka
Route 66
Straighten up and fly right
The South American way
Rum boogie
I'll be with you in apple blossom time

Im Stil der Puppini Sisters:
Heart of glass
I will survive
Mr. Sandman
Sway
Tu vou fa l'anericano
Walk like an egyptian
Wuthering heights
Crazy in love
Spooky
I can't believe I'm not a millionaire

Im Stil von postmodern Jukebox:
All about that bass
Burn
No scrubs
I don't want to set the world on fire

Im Stil von Caro Emmerald:
That man
liquide lunch
Stuck 

Weitere Titel:
Dream a little dream of me
Tainted love
Summertime
Going up the country