Eva Lind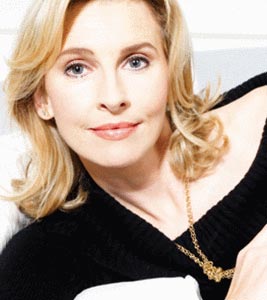 Eva Lind ist eine der bekanntesten Sopranistinnen Europas.
Mit dem sensationellen Debüt als Königin der Nacht in Mozarts Zauberflöte an der Wiener Staatsoper sowie als Lucia di Lammermoor in Basel, begann für die damals 19jährige Eva Lind eine steile internationale Karriere, die sie auf die Bühnen der großen Opern- und Konzerthäuser der Welt führte.

Als gern gesehener Gast trat Eva Lind auch bei den bedeutendsten Festivals auf (Salzburger Festspiele, Schleswig-Holstein Musikfestival, Arena di Verona, Glyndebourne Festival, Münchner Opernfestspiele, Schubertiade Feldkirch u.a.). Gemeinsame Auftritte mit Topstars wie Agnes Baltsa oder José Carreras, Thomas Hampson und Placido Domingo und die Zusammenarbeit mit Weltklasse-Dirigenten bestätigen eindrucksvoll das Weltformat der in Innsbruck geborenen Sopranistin und machten sie einer breiten Öffentlichkeit bekannt.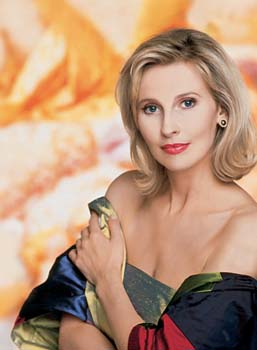 Den Schwerpunkt ihrer künstlerischen Tätigkeit bildet die Opernbühne, auf der sie unzählige Rollen ihres Fachs zu interpretieren und zu verkörpern versteht.

Daneben ist sie auch eine gefragte Lied- und Konzertsängerin. Eva Linds künstlerische Vielseitigkeit zeigt sich jedoch nicht nur auf der Bühne, sondern auch in vielen TV-Auftritten. Hier offenbart sie ihre Wandlungsfähigkeit, die sie bis ins populäre Repertoire führt. Bereits heute liegt eine umfangreiche Diskografie der Künstlerin vor.
---
Eva Lind und Tobey Wilson erleben magische Momente
Mit Eva fing alles an: der Sündenfall, die Vertreibung aus dem Paradies – doch jetzt nimmt die Geschichte der Weiblichkeit mit "Magic Moments" eine positive Wendung.

Eva Lind ("Soprano sensation", The Times), die weltweit gefeierte Opernsängerin, und der lyrische Startenor Tobey Wilson, haben die Magie der Liebe in die schönsten Liebesduette der Popgeschichte (Chicago, Elton John, Vangelis u.v.m.) gebannt - darunter Chartbreaker wie "Chariots of Fire", der weltbekannten Pop-Ballade "Can you feel the love" und die unvergessene "Lovestory". Eine Freude für die Ohren, fürs Herz und nicht minder für die Augen! Und wer mit dem Vorurteil aufwartet, dass große Stimmen der Oper und Operette out wären und nicht zeitgemäß, der darf sich bei diesem künstlerisch hochwertigen Pop-Album überraschen lassen. "Man muss unkonventionell sein, wenn die Leute satt sind", verspricht Tobey Wilson ("Stahlblaue Augen, Modelmaße und eine Stimme mit Gänsehautfaktor", Cosmopolitan). Eva Lind & Tobey Wilson, die "Popstars der Oper" (BUNTE) und zwei der größten Stimmen der jungen Generation, singen die erfolgreichsten Liebeslieder der Popgeschichte, als deutsch-englischen Duette arrangiert und orchestral produziert.