King of Pop
Wenn Sie die Atmosphäre eines echten Michael Jackson Konzerts noch einmal live und hautnah erleben wollen, dann müssen Sie ein Konzert von der KING OF POP TRIBUTE BAND besuchen.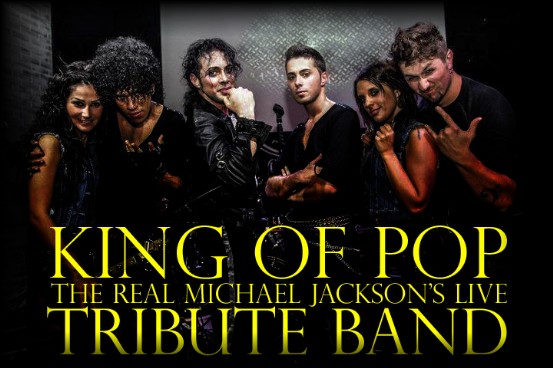 Die Show besteht nicht nur aus erstklassigen Musikern und Tänzern, sondern auch aus echten Michael Jackson Fans. Der Darsteller und Sänger, Vittorio Massullo, ist seit seinem fünften Lebensjahr im Bann der Musik von Jackson gefangen und arbeitet seit dem daran, den musikalischen und tänzerischen Fähigkeiten von Michael Jackson so nah wie nur möglich zu kommen! Er wurde von MTV als der beste Michael Jackson Impersonator erkannt. Dabei singt er während des Konzertes und der fantastischen Tanzeinlagen alles live!
Selbstverständlich, dass Choreografien und zahlreiche Kostümwechsel die Show zu einem fantastischen Erlebnis für den Zuhörer machen. Die Show ist buchbar in verschiedenen Varianten (verschiedene Tourneen werden nachgestellt). Ebenfalls ist ein Best-Of-MJ Set möglich.