Dave Dee
DAVE DEE VERSTARB NACH LANGER, SCHWERER KRANKHEIT IN DEN MORGENSTUNDEN DES 09. JANUAR 2009 ! SEINE LETZTE GROSSE SCHLACHT GEGEN DEN KREBS, GEGEN DEN ER ÜBER SIEBEN JAHRE UNERMÜDLICH GEKÄMPFT HAT, HAT ER VERLOREN ! ER GING IM ALTER VON 67 JAHREN FÜR IMMER VON UNS !
WE LOST A VERY GOOD FRIEND !
Seine unvergesslichen Hits von "ZABADAK" bis "HOLD TIGHT",
von "LEGEND OF XANADU" bis"SAVE ME"

DAVE DEE - DAS BESTE AUS DEN SIXTIES !
Ein absoluter Top-Act live war er! Ein SPITZEN-ENTERTAINER!
DAVE DEE & Co. gehört zu den 15 erfolgreichsten Gruppen von 1964 - 2008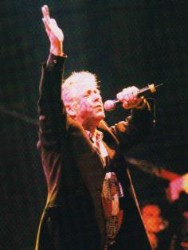 Dave Dee vor über 18.000 in der Köln-Arena März 2000, 2003, 2004, 2006 u. auch 2007 !

1996 - 2008 GAST IN ALLEN GROSSEN TV-SHOWS: ZDF-FERNSEHGARTEN96+98+2008, ZDF DIE GROSSE 60-er JAHRE KULTNACHT, RTL DIE ULTIMATIVE CHARTSHOW, ARD DIE GOLDENE EINS,  ZDF  MUSIK LIEGT IN DER LUFT,  ZDF  LET`S HAVE A PARTY 96+97, , SAT1 ELMI`S GROSSE OLDIE-PARTIES ( 4 x ), ZDF-SOMMERPARTY IFA, ZDF SILVESTER-SHOW, ZDF ABENDMAGAZIN, ZDF-Weihnachtsshow Oldies im Schnee , SAT1 SILVESTER-PARTY, SWINGING SIXTIES ARD III.Programme u.v.a.

Mitte der 60-er Jahre als die ganze Welt im Beat-Fieber war, startete ein Polizist aus dem britischen Salisbury eine Top-Weltkarriere. Der Aufstieg DAVE DEEs, der zuerst mit seiner Gruppe DAVE & THE BOSTONS in London begann, erreichte schließlich  mit den Gruppenmitgliedern Dozy, Beaky, Mick & Tich unter neuem Namen Hit auf Hit. Unter den Fittichen der Manager u. Songwriter Howard & Blakely wurden die Hitlisten der Welt genommen:

---
HOLD TIGHT + HIDEAWAY + BEND IT + SAVE ME - TOUCH ME + TOUCH ME

OKAY + ZABADAK + LEGEND OF XANADU + LAST NIGHT IN SOHO

WRECK OF ANTOINETTE + DON JUAN u.v.a.

Insges. war DAVE DEE zwischen 1966 und 1969 über 140 Wochen in den britischen Charts u. 156 Wochen in den deutschen Hitcharts! Eine einmalige Bilanz mit den Nr. 1-Superhits BEND IT (22 Wochen) und LEGEND OF XANADU(14 Wochen).

Dave, der in der englischen Grafschaft Cheshire lebte, war einer der populärsten und meistgebuchtesten Künstler, der eine perfekte Bühnenshow lieferte, er verstand es meisterhaft wie kaum ein anderer sein Publikum zu faszinieren.

---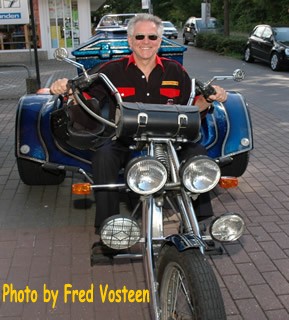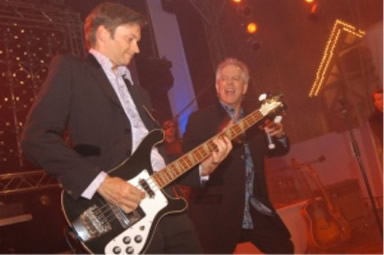 Live im Oktober 2006 auf dem Bremer Freimarkt mit Larry & The Handjive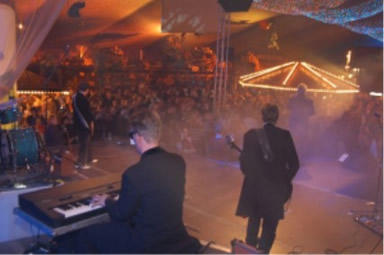 Mai 2007 ganz Mühlhausen rockt zu mitternächtlicher Stunde beim Stadtfest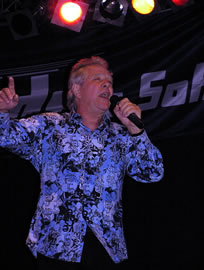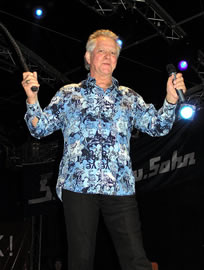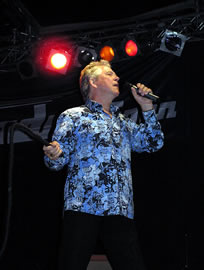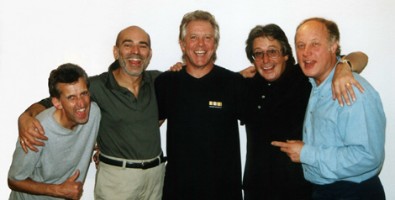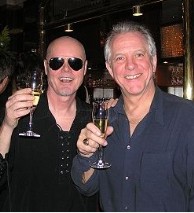 Dave Dee zusammen mit Marmalade und mit HARPO nach einer der vielen erfolgreichen gemeinsamen Shows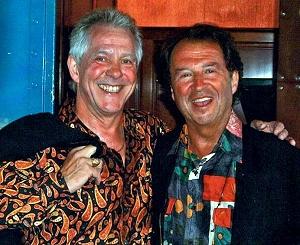 Dave Dee mit Chris Andrews nach erfolgreichem Auftritt in Dortmund (Juni 2004)
Ausgezeichnet im Oktober 2002 mit dem begehrten GOLD BADGE AWARD der
British Academy of Composers & Songwriters :