SHINE
Shine - The Pink Floyd Experience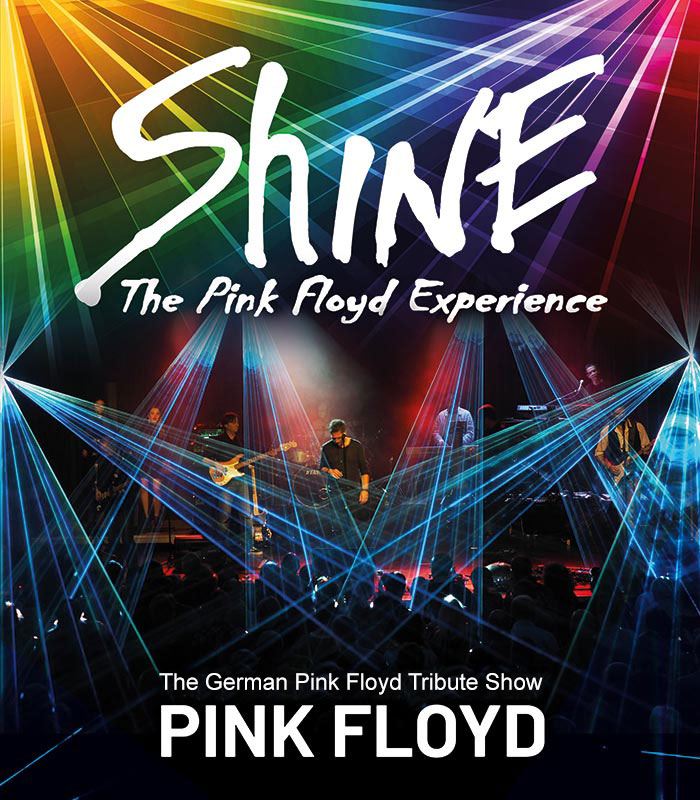 The German Pink Floyd Tribute Show
Eine der besten Pink Floyd Tribute Bands mit einer beeindruckenden Show und der Musik der Rocklegende Pink Floyd.
150 Minuten mit den Songs aus dem großen Programm von Pink Floyd, angefangen mit One of these days, Echoes, Wish you were here, Money, Eclipse, Shine on you crazy diamond und vielen anderen Auszügen aus dem großen Repertoire der Band.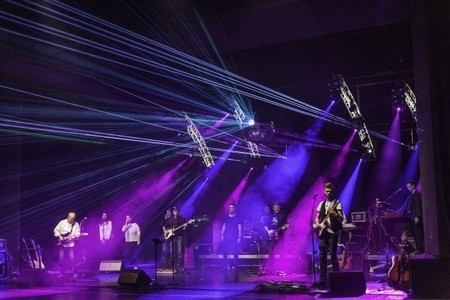 Neben den Klassikern von Pink Floyd, werden auch Songs aus der Feder der Pink Floyd Bandmitglieder Gilmour, Waters und Wright präsentiert..
Als Tribute-Band ist "SHINE" musikalisch und soundtechnisch sehr nahe am "Original !
Durch ihre mehrfache Besetzung an Keyboard und Gitarre ist "SHINE" in der Lage auch die komplexesten Sounds live und ohne Playbacksequenzen zu performen.
Und so wie man es bei Pink Floyd Konzerten erwartet, kommt auch das visuelle Erlebnis auf keinen Fall zu kurz
Gebucht werden kann eine long version von 150 Minuten , aber auch ein Best of Programm von 90—120 Min.
Presse Info, Saarbrücker Zeitung ...
 
Mehr Info unter: www.shine-music.de