Ana Laíns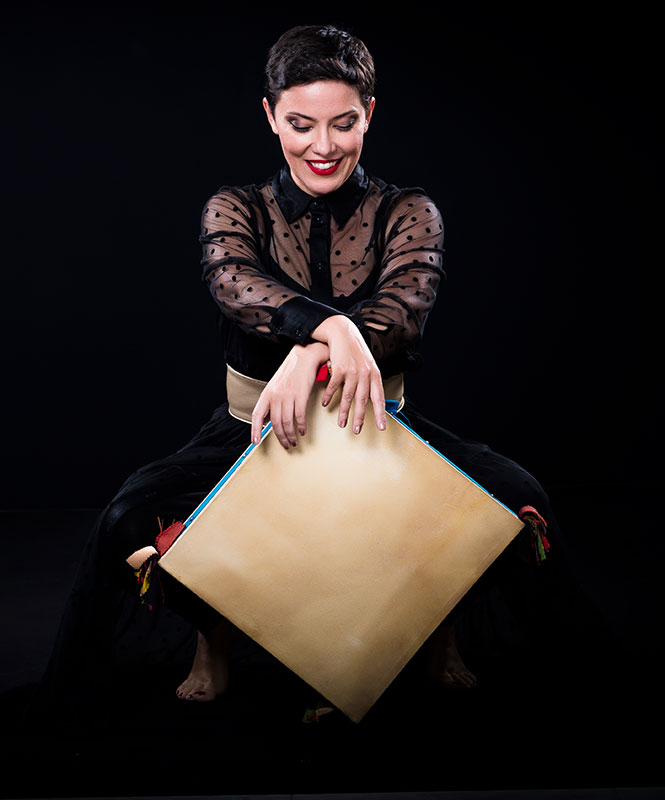 Die Siegerin der Grande Noite de Fado 
Ihr letztes Album war die Nr. 1 in Portugal
Fado- Jazz und Pop
A., Ana Laíns + 5 Musiker (Klavier + Bass + portugiesische Gitarre + Akkordeon + Schlagzeug).
Dauer: 90 Minuten. Team: 7 Personen. Sänger + Tontechniker + 5 Musiker.
B., Ana Laíns + 3 Musiker (Klavier + portugiesische Gitarre + Akkordeon).
Dauer: 90 Minuten. Team: 5 Personen. Sänger + Tontechniker + 3 Musiker.

Tournee/Termine:
Sommer 2023: nach dem 15. Juni 23
Herbst/Winter 2023 ( nach dem 5. Nov.23 )
Ana Margarida Laíns da Silva Augusto (* 16. August 1979 in Tomar) ist eine Fado-Sängerin aus Portugal.
Nachdem sie seit 1996 verschiedene Nachwuchs-Gesangswettbewerbe gewonnen hatte, war sie 1999 die Siegerin der Grande Noite de Fado, in Lissabon. Es folgten internationale Gastspielreisen, die sie auch nach Frankreich, Belgien und die USA brachten, und auch in Luxemburg und Deutschland sang sie. Ihre ersten Aufnahmen erschienen ab 2000 etwa auf Songs about Lisbon und Divas do Fado Novo.
2006 erschien ihr Debüt-Album Sentidos (dt.: Sinne), und sie gab erneut in Portugal und international Konzerte. 2009 nahm sie die Einladung des Popsängers BOY GEORGE an und sang mit ihm das 2011 auch als Single erschienene Stück Amazing Grace ein, für sein Album Ordinary Alien.
Über das Konzert...
Wer von Ana Laíns als Fado-Sängerin spricht, geht das Risiko ein reduktiv zu sein.
Sie wurde als "Colorful Singer" bezeichnet, da ihre Stimme alle Farben ihres Landes trägt. Voller Musik und Poesie, viel mehr als das Drama des Fado es in Sprache auf die Bühnen der Welt zu bringen. In Griechenland wurde sie als "Diva of a different" angekündigt.

In Frankreich beschrieb die Presse ihre "Virtuosität" auf der Bühne. In Brasilien verglich das Publikum sie wegen der Intensität ihres Gesangs und mit der Brasilialität und Intensität von Elis Regina.
Im Zuge der Feierlichkeiten zum 20-jährigen Berufsleben nun auf Scheibe verewigt und mit direktem Einstieg auf den 1. Platz der nationalen Top-Verkäufe !
Ana Laíns:
"Nichts erfüllt mich mehr als das Lächeln, das ausnahmslos zurückbleibt , auf den Gesichtern derer, die unser Konzert besuchten. Es bestätigt die Vielfalt der Emotionen, die sie erfuhren durch meine Musik. Seien Sie also nicht überrascht, wenn Sie jemanden tanzen sehen auf einem meiner Konzerte! Fado ist Leben, und mein Leben ist voll davon , Rhythmus, Poesie und ethnografische Einflüsse"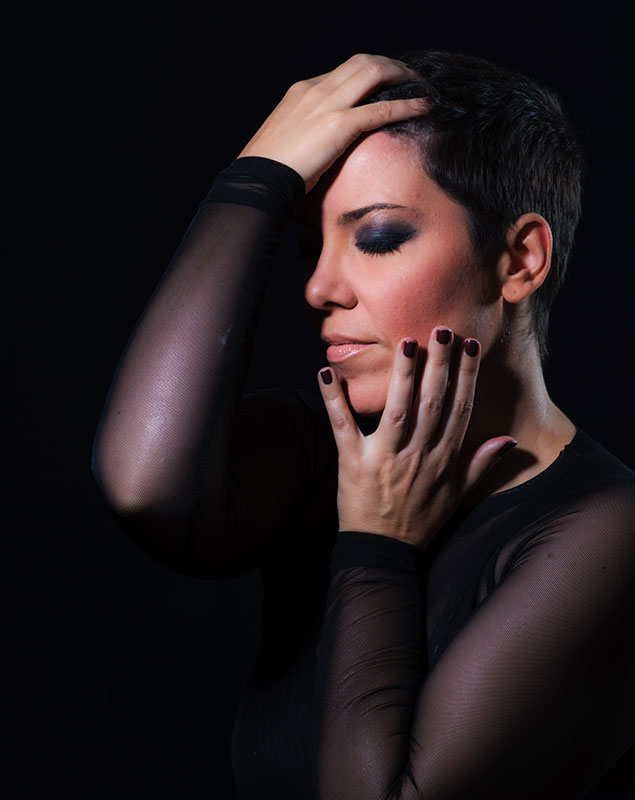 Biografie:
Seit 1999 malt Ana Laíns schon mit Musik, als sie den aus dem Fernsehen bekannte Musik-Wettbewerb " A noite de Fados" gewann. Der Beginn Ihrer internationalen Karriere.
Ihr erstes Album " Sentidos" (Gefühle) wurde veröffentlicht und machte sowohl die heimische wie auch die internationale Presse auf Sie aufmerksam.
Das englische Musik Magazin "Songlines" sagte über Ihr Album, es sei ein besonderes, eine völlig neue Interpretation des portugiesischen Fado.
Ihr zweites Album "Quatro Caminhos" was 2010 erschien, war ein sehr emotionales Album, geprägt von beispielloser Breite des lyrischen Ausdrucks und emotionaler Ehrlichkeit und wurde in der internationalen Presse ausführlich rezensiert. So schrieb das holländische Musik Magazin "Jazzism", das Album sei "Real World Musik", wahre Weltmusik! Das "VPro Gids", ebenfalls aus Holland, lobt Anas Eleganz und Natürlichkeit, sowie Ihre Stimmgewalt. Selbst von der anderen Seite der Erdkugel, Australien, kommen Rezensionen, so schreibt der "Daily Planet" über Ihre kraftvolle Stimme und anmutenden Leichtigkeit.
Auf Ana Laíns einzigartigem Umgang mit dem Fado wurden aber auch internationale Künstler aufmerksam. Als Boy George" sie singen hörte, und befand Ihre Stimme als außerordentlich und erhaben und lud sie zu gemeinsamen Aufnahmen ein. "Amazing Grace" ist eine Symbiose aus Pop und Fado und zeigt einmal mehr Ihre Vielseitigkeit.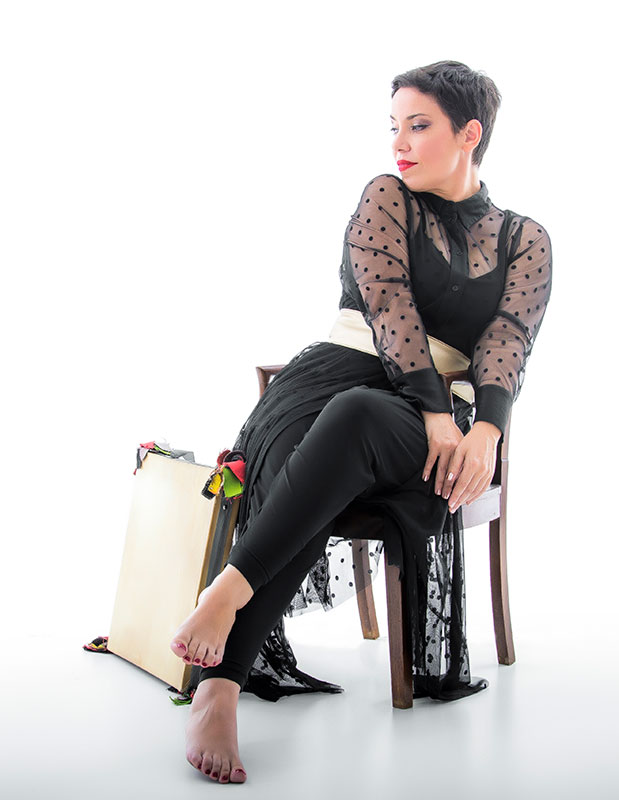 Ihre Liebe zur traditionellen Musik und das ständige Streben diese über die Grenzen Portugals hinaus bekannt zu machen, blieben nicht unentdeckt.
Das "Instituto de Camões" unter der Schirmherrschaft des portugiesischen Präsidenten lud sie 2014 ein, als Botschafterin für die portugiesische Sprache zu fungieren, die im Jahre 2014 Ihr 800-jähriges bestehen feierte. Der Höhepunkt dieser Feierlichkeiten war ein ausverkauftes Konzert im Prestigeträchtigen "CCB" dem (Centro Cultural de Belém) in Lissabon, wo Sie gemeinsam mit namenhaften Künstlern aus acht portugiesisch sprechenden Ländern auftrat, wie z.B. Ivan Líns, Aline Frazão und Paulo de Carvalho.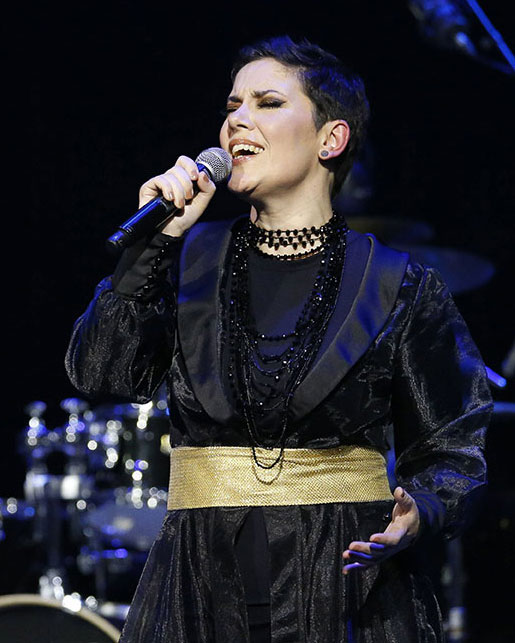 Nach diesem grandiosen Abend, welcheer vom dem portugiesischen Sender RTP übertragen wurde, ging es weiter als Botschafterin in die Vereinigten Staaten, wo Sie mehrere Shows und Workshops an den bedeutenden Universitäten des Landes gab. Der Abschluss war ein triumphales Konzert auf dem international bekannten Volksfestival in Lowell - Massachusetts.
Ende 2016 reiste Ana in die Türkei, nach Ankara, eingeladen von der portugiesischen Botschaft für die Eröffnung des Kultur Festivals "Sefika". Aufgrund Ihres damaligen großen Erfolges gab sie im Mai 2017 in der Türkei zehn weitere Konzerte im renommierten St. Regis Istanbul.
Ende 2017 veröffentlicht Ana Laíns Ihr lang erwartetes Album "Portucalis", das eine Liebeserklärung an Ihre Heimat Portugal ist.
Das Hieronymus-Kloster in Lissabon sollte im November 2017 für die Präsentation Ihres neuen Albums im glanzvollen Licht erstrahlen . Weitere Konzerte folgten, so auch in der berühmten "Casa da Musica" in Porto.
 In Kooperation mit dem Künstler oder deren Agenten
Engl. Version:
 In the course of 2007, after the release of her debut album "Sentidos", while a new wave called "Novo Fado" was being born, Ana Laíns stood out in Athens when she was announced at the prestigious Club Half Note as the " Diva of a different Fado". Listening to Ana Laíns is learning about an entire country, Portugal, in one soul.

The Portugalness which is her identity and greatest passion, is at the same time, her passport to the world where she has been performing for over 20 years with unquestionable success. "Mátria Língua" is the concert that blazes a trail through the history of Portuguese language, and which includes a visit to Mirandês (2nd Official Portuguese Language), Galaico-Portuguese and some of the greatest names in literature on the trip.
Florbela Espanca, Fernando Pessoa, Natália Correia, Ary dos Santos, Carlos Drummond de Andrade, José Afonso, Sophia de Mello Breyner, are the companions bringing to life some of the poems we hear at this singer's voice, a singer who does not shy away from creating different musical universes, always on the path of new colors for Fado and traditional Portuguese music.
Download:Technical Rider / PDF