Backstreet Boys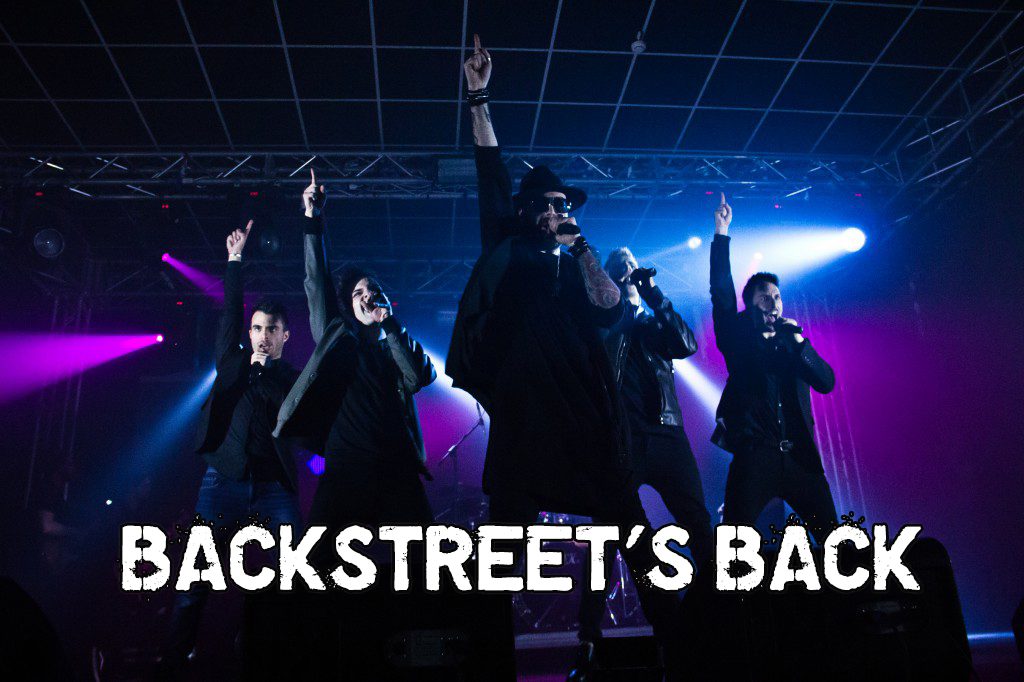 Im Herbst 1995 starteten die Backstreet Boys ihre Karriere mit der Single We've Got It Going On. In Deutschland erreichte die Single Gold-Status. Ihre zweite Single I'll Never Break Your Heart erreichte in Österreich sogar Platz 1. Auch für diese Single bekamen die Backstreet Boys Gold. Das Debütalbum Backstreet Boys erschien daraufhin im Frühjahr 1996. Es erreichte 6-fach-Platin-Status. Quit Playin' Games with My Heart war ihre erste Nummer-1-Single in Deutschland. Auch diese Auskopplung aus dem Debütalbum erreichte Platin.
Im Sommer 1997 erschien das zweite Album mit dem Titel Backstreet's Back. Die ausgekoppelte Single Everybody (Backstreet's Back) erreichte Platz 2 in Deutschland. Die Deutschland-Tournee 1997 war ausverkauft. Aus dem gleichen Album wurden 1998 die Singles As Long As You Love Me und All I Have to Give ausgekoppelt. Mit diesen Titeln waren sie erstmals auch in ihrem Heimatland, den USA erfolgreich und erreichten vordere Chartplätze. Daraufhin veröffentlichten sie in den USA ein Album, das Songs von ihrem ersten und zweiten Album enthielt. Diesem folgte Ende des Jahres eine Tour durch die USA und Europa.
Während der darauf folgenden USA-Tour wurde es in Europa ruhig um die Backstreet Boys. Der Tour folgte das dritte Studioalbum mit dem Titel Millennium. Dieses Album wurde nach seiner Veröffentlichung innerhalb von einer Woche etwa 1.300.000 Mal in den USA verkauft. Aus dem Album wurden die Singles Larger Than Life, I Want It That Way, Show Me the Meaning of Being Lonely und The One ausgekoppelt.
Ende 2000 veröffentlichten die Backstreet Boys ihr Album Black & Blue. Single-Auskopplungen daraus waren The Call, Shape of My Heart und More Than That.
Ihr erstes Best-of-Album mit dem Titel Greatest Hits – Chapter One erschien Ende 2001 und wurde bis heute über 7 Millionen Mal verkauft. Im selben Jahr wurde die Alkoholkrankheit des Bandmitglieds AJ bekannt. Es entstanden erste Trennungsgerüchte, doch die Band blieb zusammen. Es wurde jedoch ruhiger und es erschienen vorerst keine weiteren Tonträger.
Die Backstreet Boys kommen als hochwertige Tribute-Produktion! Die fünf Sänger werden von vier Musikern auf der Bühne begleitet. Backstreets´s Back!
--