Flaggstaff Express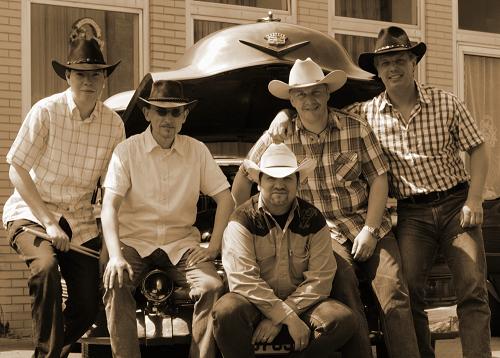 Holger (acoustic guitar, vocals) und Gunther (electric guitar, pedal steel guitar, mandolin, vocals) .
Das Repertoire des Duos ist eine perfekte Mischung aus den bekannten Country-Evergreens von John Denver bis Johnny Cash, und den moderneren Country-Hits der amerikanischen
Cowboys, Cadillacs und Country Music

Buckles And Boots, das sind fünf echte Country Musiker aus dem Rhein-Main-Gebiet, die ein mitreißendes Programm in einer eigenen, teilweise rockigen, teilweise traditionellen Interpretation zum Besten geben. Geschickt kleiden sie aber auch moderne Rockstücke in ein neues Gewand und flechten sie mühelos in ihre Darbietung ein.
 
Mit typischer Country-Instrumentierung, dreistimmigem Gesang und ihrer Mischung aus traditionellen Songs, zum Beispiel von Hank Williams, Klassikern von Johnny Cash und Willie Nelson, bis hin zum modernen New-Country-Sound mit Stücken von Alabama, Garth Brooks und Alan Jackson schaffen sie es, jedes Publikum zu begeistern. So konnten sie sich fest in die Country-Szene des Rhein-Main Gebiets etablieren.
   
Keep it country, and let the show begin!