Der kleine Prinz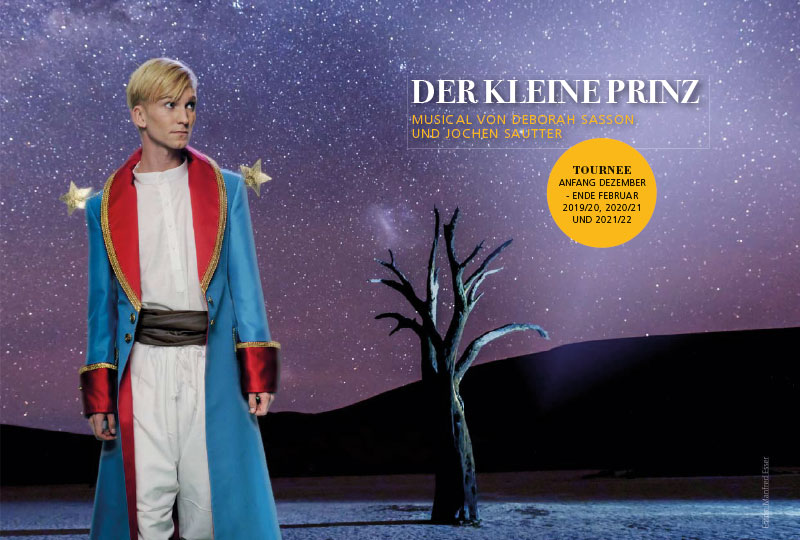 "Der kleine Prinz" von Antoine de Saint-Exupéry wurde in 110 Sprachen übersetzt und ist eines der meistgelesenen Bücher der Welt. Millionen von Kinder und Erwachsene haben die Geschichte um einen jungen Botschafter von dem fremden Stern regelrecht verschlungen. Es muss also einen universellen, in allen Kulturkreisen der Welt verstanden Zauber um diese Geschichte geben, die Generation von Menschen immer wieder neu fasziniert und in ihren Bann zieht.
Saint-Exupéry erzählt die traumhafte Geschichte eines Prinzen, der von einem fernen Stern kommend, hier auf der Erde den Menschen nur scheinbar einfache Fragen stellt. Fragen, die uns alle betreffen und uns zur Offenbarung einer ganz eigenen Wahrheit leiten. Dabei wirkt der kleine Prinz nur dem ersten Anschein nach wie ein Kind.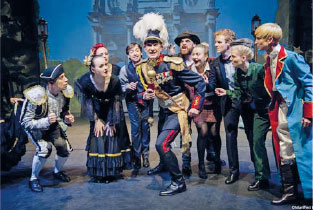 Tatsächlich treffen diese Fragen die Erwachsenen nämlich ins Mark und die ausweichenden und manchmal sogar peinlichen Antworten der Realitätsmenschen auf der Erde wirken dagegen wenig überzeugend. Dies macht den Stoff zur wahren Literatur, zu einem Meisterwerk der Erzählkunst und zu einem Buch, gerade auch für Erwachsene. Immer wieder gab es Versuche, diesen magischen Stoff auch für die Bühne zu bearbeiten. Meist als pädagogisches Kindertheater, wohl mit dem Gedanken, dass Kinder die Erzählung noch am leichtesten verstehen. Dabei zielt Stück gerade darauf ab, in die manchmal versteinerten Herzen von Erwachsenen einzudringen, die weniger offen sind, aber gerade darum die Begegnung mit dem kleinen Prinzen vielleicht umso nötiger haben.
Die erzählte Welt des kleinen Prinzen ist eine Welt der innersten Gefühle. Und wie können Gefühle noch unmittelbarer und eindringlicher die Herzen der Menschen erreichen? Die Antwort ist einfach: mit Musik. Namhafte Musical-Darsteller aus Hamburg, Berlin, Wien und Zürich werden die Hauptrollen besetzen, die Regie und die Choreographien erarbeitet Jochen Sautter in der Vorproduktion mit Künstlern aus Studios in New York und Paris. Daraus entstand das international zusammengestellte Ensemble: The Starnight Musical Company and Orchestra. Das Ergebnis ist beeindruckend und hatte im Dezember 2015 seine Premiere.


---

In Zusammenarbeit mit 3for1 Trinity Concerts GmbH
Stars&more
Tel. +49 (0) 6836 / 919 445
www.starsandmore.info