Deborah Sasson-Weihnachten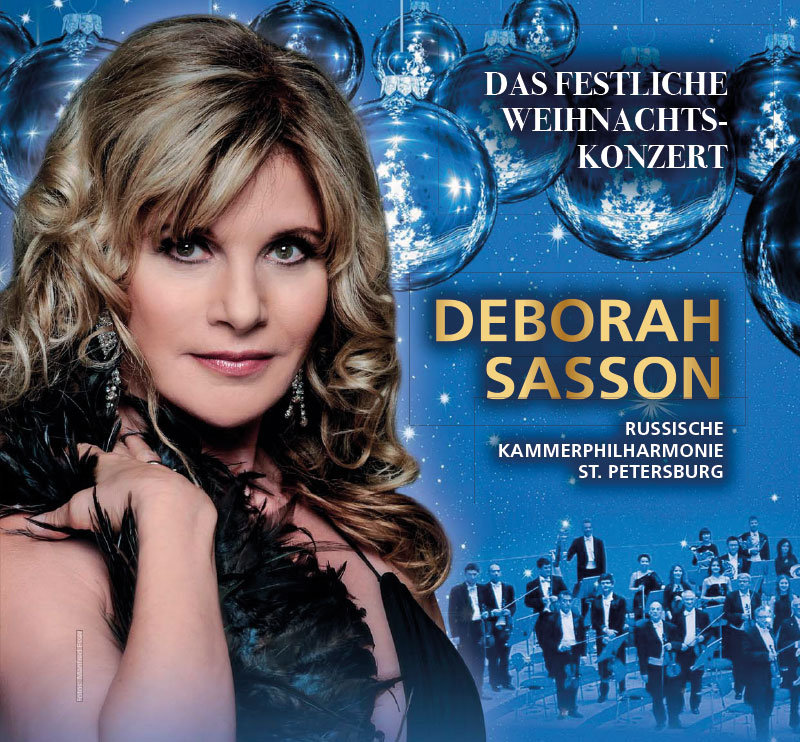 Die weltweit erfolgreiche Sopranistin ist Meisterin des Cross- Over, beherrscht jede musikalische Richtung perfekt. Und so werden auch beim Weihnachtskonzert viele Titel verschiedener Genres aufgeführt. "Gerade für mich als US-Amerikanerin in Weihnachten etwas ganz besonderes. Der Glanz, die festliche Atmosphäre und diese ganz besondere Spannung, die gegen Jahresende in der Luft liegt, sind wunderbar", so die gebürtige Bostonerin. Ein Stück ihrer Heimat hat sie darum mitgebracht: "Rudolph, The Red Nosed Reindeer" und "Jingle Bells" oder "Santa Claus´ Is Coming To Town" sind natürlich zu hören. Den ersten Teil des Konzertes bilden aber die großen Klassiker wie "Gloria", das "Ave Maria" oder "Panis angelicus". 
Seit Jahren geben die Kammerphilharmonie St Petersbug unter der Leitung von Juri Gilbo Weltweit und die Sopranistin zusammen erfolgreich Konzerte, Juri Gilbo hat seit Jahren immer die besten russischen Musiker in seine Orchester unter Vertrag. Das Orchester begleitet seit Jahren alle Größen der Klassik und Musikwelt. Auf vielen Klassikfestivals und Konzerthäusern sind sie immer wieder gerngesehener Gast.
Begleitet wird sie auch vom Weltklasse Pianisten Iwan Urwalow. Der russische Künstler wurde in St. Petersburg geboren und genoss dort eine umfassende musikalische Ausbildung. Seit 1991 lebt er in Deutschland. An der Musikakademie Kassel leitet er eine gefragte Klavierklasse, aus der mehrfach Preisträger bei internationalen Wettbewerben hervorgingen. Tschaikowski-Preisträger Urwalow verbindet in seinem Spiel das virtuose Element mit einer tief empfunden Musikalität und einer seltenen sensiblen Gestaltungskraft.


---

Stars&more
Tel. +49 (0) 6836 / 919 445
www.starsandmore.info